On Tuesday, U.S. Sen. Marco Rubio, R-Fla., the chairman of the U.S. Senate Western Hemisphere Subcommittee, cheered the latest round of sanctions on the Maduro regime in Venezuela.
Rubio applauded the U.S. Treasury's Office of Foreign Assets Control (OFAC), the Drug Enforcement Administration (DEA), the U.S. Customs and Border Protection's National Targeting Center and other federal agencies for sanctioning three individuals and 16 entities "for enabling the Maduro crime family to profit from imports of food aid and distribution in Venezuela under the illegitimate regime's food subsidy known as the Local Committees for Supply and Production (CLAP)."
The latest round of sanctions, Rubio's office noted, "target those who are directly or indirectly linked to Alex Saab, previously sanctioned by the U.S. Treasury Department for his involvement in a large corruption network connected to the illegitimate Maduro regime."
Rubio weighed in on the latest sanctions and praised the Trump administration's continued efforts against the Maduro regime.
"The Treasury Department's sanctions designations today underscore our nation's unwavering support for the people of Venezuela and the interim government of President Juan Guaidó," Rubio said. "I applaud the Trump administration for imposing additional sanctions against individuals and entities who are illegally profiting from the suffering of the Venezuelan people through the CLAP boxes."
Rubio insisted the U.S. and other nations should continue to oppose the Maduro regime.
"The United States and the international community must continue to hold Maduro's cronies and his enablers accountable, and not sit idly by as these thugs continue to benefit at the expense of the lives and livelihood of the suffering Venezuelan people," Rubio said.
Reach Kevin Derby at kevin.derby@floridadaily.com.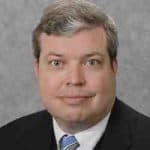 Latest posts by Kevin Derby
(see all)