U.S. Sen. Marco Rubio, R-Fla., applauded reports that President Donald Trump will stop the Federal Retirement Thrift Investment Board (FRTIB) from investing Thrift Savings Plan (TSP) funds in companies connected to the Chinese regime.
Rubio and U.S. Sen. Jeanne Shaheen, D-NH, backed the decision, noting that TSP funds include "retirement assets of federal government employees, including members of the U.S. Armed Forces."
The senators weighed in on the White House's decision on Tuesday.
"I applaud the president for taking action and putting a stop to this misguided and deeply flawed decision by five unelected bureaucrats," Rubio said. "There is strong bipartisan, bicameral opposition in Congress to this decision, which would effectively invest billions of dollars in retirement savings of America's civil servants and military personnel in companies that assist in the Chinese government and Communist Party's military activities, espionage, and human rights abuses, as well as many other Chinese companies that lack basic financial transparency and accountability."
"It's reckless to prop up companies that threaten U.S. interests and values, and it's particularly egregious to do so with the hard-earned savings of federal workers, including our military and civilian workforce," Shaheen said. "I'm pleased that the president has heeded our bipartisan call to put a stop to this. The president's actions help send a unified message that there are consequences for China's malign behavior."
Rubio and Shaheen have been active on the matter, including teaming up last year to call on the FRTIB to reverse the decision.  Back in November, with Shaheen as the main cosponsor, Rubio brought out the "Taxpayers and Savers Protection (TSP) Act" to ensure the FRTIB will not send federal retirement savings to China. Scott and U.S. Sens. Mike Braun, R-Ind., Kirsten Gillibrand, D-NY, Josh Hawley, R-Mo., and Mitt Romney, R-Utah, also cosponsored the bill.
"The TSP Act would conditionally ban the investment of Thrift Savings Plan funds in securities listed on mainland Chinese exchanges. In particular, it would prohibit investment in issuers listed on foreign securities exchanges where America's Public Company Accounting and Oversight Board (PCAOB) has not issued an audit inspection and where the PCAOB is prevented from conducting such inspections," Rubio's office noted.
U.S. Rep. Michael Waltz, R-Fla., also applauded the decision on Wednesday.
"Finally, the FRTIB has come to its senses on the dangers of investing any federal dollars in the Chinese Communist Party, our greatest foreign adversary," Waltz said. "Federal retirement funds were nearly directed into the hands of the Chinese military and we must ensure that never happens."
Reach Kevin Derby at kevin.derby@floridadaily.com.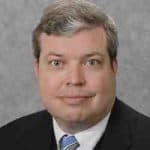 Latest posts by Kevin Derby
(see all)
Laurel Lee Backs Marco Rubio's, Scott Franklin's Bill to Help Florida Specialty Crop Producers With Insurance Coverage

- December 6, 2023, 10:00 am

Neal Dunn Warns DHS that Chinese Nationals Entering the U.S. Through the Northern Mariana Islands

- December 6, 2023, 6:00 am

Greg Steube Wants to Reform Flight Access, Gate Passes for Caregivers, Parents, and Guardians

- December 5, 2023, 8:00 pm