Two Florida Republicans–U.S. Sen. Marco Rubio and U.S. Rep. Brian Mast–are backing a proposal ensuring the U.S. recognizes Israel's sovereignty over the Golan Heights.
Rubio is backing the proposal which was introduced in the Senate by U.S. Sen. Ted Cruz, R-Texas, while Mast is supporting a bill from U.S. Rep. Mike Gallagher, R-Wisc.
"The United States has been committed for over 40 years to ensuring Israel's security from attacks emanating from across the Golan Heights. The threat Iran poses to America and Israel requires acknowledging the reality of Israel's control over the territory as a matter of national security," the senators and representatives backing the bill insist.
The backers of the proposal left no room for doubt that they are backing the proposal thanks in part to concerns about the Syrian regime.
"It is in the United States national security interest to ensure that Israel retains control of the Golan Heights [and that] the Syrian regime of Bashar al-Assad faces diplomatic and geopolitical consequences for its killing of civilians, the ethnic cleansing of Arab Sunnis, and the use of weapons of mass destruction," the bill states.
Other backers include U.S. Sens. Tom Cotton, R-Ark., Kevin Cramer, R-ND, and Lindsey Graham, R-SC, and Republican U.S. Reps. Tom Cole of Oklahoma, Ted Budd and Mark Meadows of North Carolina, Elise Stefanik and Lee Zeldin of New York and Jody Hice of Georgia.
Under Israeli control since the Six Days War in 1967, the Golan Heights offer a strong miliary advantage to whoever controls it. Most countries–including the United States–recognize the Golan Heights as part of Syria.
Kevin Derby can be reached at Kevin.Derby@floridadaily.com.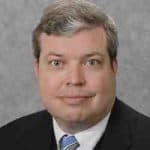 Latest posts by Kevin Derby
(see all)