Last week, U.S. Sen. Marco Rubio, R-Fla., brought back his bill to make it tougher for suspected terrorists to buy guns.
Rubio reintroduced the "Terror Intelligence Improvement Act" which, his office insisted, will "make it harder for suspected terrorists to purchase firearms" and "provide more authority for law enforcement agencies to go after suspected terrorists, while safeguarding law-abiding citizens' Second Amendment and due process rights." The Florida Republican has pushed the proposal in recent years with little success.
"After the terrorist attack at Pulse nightclub, I made a promise to improve our laws to make it more difficult for evil people to get ahold of guns," Rubio said last week. "This bill is a common-sense measure that would help ensure criminals, terrorists, and others seeking to take innocent lives are not able to acquire firearms, while also protecting the due process and Second Amendment rights of innocent, law-abiding Americans."
The bill would "consolidate all federal terrorism investigation intelligence under the Federal Bureau of Investigation (FBI), strengthening the FBI's capabilities and making sure dangerous individuals do not fall through the cracks" and have the FBI director and the Joint Terrorism Task Force (JTTF) notified immediately when an "individual who was the subject of a federal terrorism investigation within the last 10 years" tries to buy a gun.
When people who were investigated for terrorism try to buy a gun, the bill would "allow the U.S. attorney general to delay the purchase or transfer for up to ten business days and file an emergency petition in court to prevent the transfer." If the court finds the individual still has ties to terrorists, the bill would allow the attorney general to arrest the suspect.
The bill also seeks to "protect the due process rights of law-abiding Americans by ensuring emergency petitions filed by the attorney general are only granted if the transferee receives notice of the hearing and has the opportunity to participate with legal counsel" and would permit the "Inspector General of the Intelligence Community (ICIG) to conduct an audit of the federal government's terrorism screening and watch list procedures, and identify any problems in the processes of adding or removing individuals from the system."
Rubio's bill was sent to the U.S. Senate Judiciary Committee on Tuesday. So far, there are no cosponsors. There is no companion bill over in the U.S. House.
Reach Kevin Derby at kevin.derby@floridadaily.com.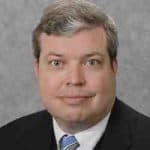 Latest posts by Kevin Derby
(see all)