This week, U.S. Sen. Marco Rubio, R-Fla., a member of the U.S. Senate Foreign Relations Committee and the U.S. Senate Select Committee on Intelligence, brought back a proposal to have some organizations–namely the Confucius Institutes connected to the Chinese government– register as foreign agents.
Rubio reintroduced the "Foreign Influence Transparency Act" which would require organizations, such as the Chinese government-run programs known as Confucius Institutes, to register under the Foreign Agents Registration Act (FARA)." The bill would also amend the Higher Education Act to "require universities to disclose donations, contracts, or the fair market value of in-kind gifts, from any foreign source if the amount is $50,000 or greater." Rubio has been pushing this bill in recent years including in February 2020.
U.S. Sens. Rob Portman, R-Ohio,Tom Cotton, R-Ark., and Bill Hagerty, R-Tenn., are backing Rubio's proposal.
"I'm proud to once again reintroduce the Foreign Influence Transparency Act, which seeks to bring greater transparency to the activities of foreign governments operating in the United States," Rubio said. "This legislation will strengthen foreign disclosure requirements for American colleges and universities and close existing loopholes in our law so that entities like China's Confucius Institutes are required to register with the Department of Justice as foreign agents."
"I'm pleased to once again co-sponsor this important legislation to increase transparency in foreign funding on our college and university campuses," Portman said. "As my bipartisan report from the Permanent Subcommittee on Investigations proved, China has routinely exploited this lack of transparency by controlling, funding, and staffing Confucius Institutes at campuses across our country. That report also documented how Confucius Institutes can stifle academic freedom and provide students with an incomplete, and sometimes inaccurate, picture of Chinese history, government actions, and policies that run counter to U.S. interests at home and abroad. We cannot allow this stunning lack of transparency to continue at American colleges and universities."
"Confucius Institutes support the Chinese Communist Party's efforts to project malign foreign influence and indoctrinate faculty and students with disinformation and propaganda – both in the United States and around the world," Hagerty said. "It is important that colleges and universities who have agreements with these foreign agents be required to register with the federal government to publicly disclose the terms of these relationships and the revenue they are receiving from an apparatus of the Chinese Communist Party."
The bill was sent to the U.S. Senate Health, Education, Labor and Pensions Committee.
Over in the U.S. House, U.S. Rep. Joe Wilson, R-SC, has introduced the companion measure.
"Foreign entities, such as the Chinese Communist Party-controlled Confucius Institutes, have been taking advantage of both our institutions of higher education and K-12 schools," Wilson said. "The CCP isn't shy about this. In 2009, Li Changchun, then head of propaganda for the CCP, called Confucius Institutes 'an important part of China's overseas propaganda set-up.' Colleges and universities must be transparent about their relationships with these malign actors. This bill holds these institutions accountable, allowing parents and students to see the source of their education."
Wilson's bill was sent to the U.S. House Judiciary and the Education and Labor Committees. Wilson reeled in more than 25 co-sponsors including Florida Republican U.S. Reps. Gus Bilirakis, Neal Dunn, Matt Gaetz, Brian Mast and Bill Posey.
Reach Kevin Derby at kevin.derby@floridadaily.com.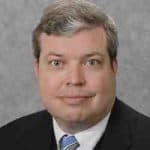 Latest posts by Kevin Derby
(see all)