 U.S. Sen. Marco Rubio, R-Fla., brought back the "Taiwan Fellowship Act" this week.
Last summer, Rubio, who sits on the U.S. Senate Foreign Relations Committee, and then U.S. Rep. Ted Yoho, R-Fla., who was on the U.S. House Asia and the Pacific Subcommittee, joined U.S. Sen. Ed Markey, D-Mass., and U.S. Rep. Ami Bera, D-Calif., in bringing out the proposal.
"Modeled on the successful Mansfield Fellowship Program between the United States and Japan, this bill establishes a two-year fellowship exchange program for federal government employees in all three branches of government to learn, live, and work in Taiwan. Upon successful conclusion of the program, fellows will return to federal government service better positioned to advance U.S. values and interests in the Indo-Pacific region, with special emphasis in strengthening our strategic partnership with Taiwan," Rubio's and Yoho's offices noted.
"I'm proud to join this bipartisan and bicameral effort that would create a fellowship program in Taiwan for U.S. government officials in order to continue strengthening our bilateral and cultural ties with Taipei," Rubio said when he introduced the bill back in June. "Modeled after the successful Mansfield Fellowship with Japan, this program would add value to our nation's efforts to promote a free and open Indo-Pacific in line with American values and interests."
"The Taiwan Fellowship Act is a long-overdue investment in supporting the professional development of Taiwan experts in the United States federal government," Yoho said. "This program will be instrumental in strengthening the US-Taiwan relationship by enabling federal employees in key government agencies to gain an insider's perspective on the Indo-Pacific region through the eyes of a close friend and ally of the United States. The Taiwan Fellowship Act is an invaluable program that will strengthen American presence and expertise in the Indo-Pacific region for years to come and is essential to returning stability to a region increasingly under threat by the Chinese Communist Party."
While Yoho bowed out of Congress last year, keeping a campaign promise to only serve four terms, Rubio brought the proposal back this week.
"As Beijing continues to isolate Taiwan diplomatically, I'm proud to reintroduce this important bipartisan and bicameral effort," Rubio said this week.
"The Taiwan Fellowship Act builds upon the U.S. strategic partnership with Taiwan's vibrant democracy in areas in which Taiwan has long held expertise – such as trade, human rights, the rule of law, regional security, and in global health," Markey said. "Through intensive language, cultural, and political immersion at a Taiwanese ministry or civic institution, U.S. public servants will create lasting professional relationships and expertise that will far outlast each fellow's time in Taiwan. While China seeks to isolate Taiwan from meaningful cooperation in tackling our global challenges, the swift passage of the Taiwan Fellowship Act would be a key step to signal that America is back, as committed as ever to our partnership with Taiwan, and reengaged in the Indo-Pacific region. I thank the Massachusetts-based Western Pacific Fellowship Project for their leadership in helping this idea come to life."
Bera is still championing the bill over in the House.
"The United States and Taiwan share a close partnership that is rooted in our shared commitment to democracy and the rule of law," Bera said. "This exchange program will give U.S. policymakers the opportunity to live and work in Taiwan, equipping them with better knowledge of the region's history, culture, and political dynamics. Such experiences and people-to-people connections are crucial for developing tomorrow's Taiwan experts in the federal government and informing U.S. foreign policy toward the Indo-Pacific. I am proud to work with Senators Markey, Rubio, and Representative Chabot on this bipartisan legislation that invests in a robust, enduring U.S.-Taiwan relationship."
Rubio has reeled in the support of U.S. Sens. Chris Coons, D-Del., and Jeanne Shaheen, D-NH, for the bill.
Reach Kevin Derby at kevin.derby@floridadaily.com.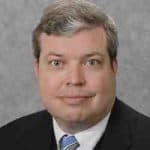 Latest posts by Kevin Derby
(see all)