On Monday, U.S. Sen. Marco Rubio, R-Fla., joined Republican U.S. Sens. Jim Risch and Mike Crapo of Idaho and U.S. Sen. Todd Young of Indiana in sending a letter to U.S. Permanent Representative to the United Nations Linda Thomas-Greenfield to ask her to bring international attention to the violent human rights abuses committed by the Iranian-backed Houthis in Yemen.
Rubio is the ranking Republican of the U.S. Senate Foreign Relations' Subcommittee that oversees human rights.  Risch is the top Republican on the Foreign Relations Committee.
The letter is below.
Dear Ambassador Thomas-Greenfield:
We write to express serious concern over the systematic and widespread human rights abuses perpetrated by the Iranian-backed Houthis in Yemen. For too long, the international community has turned a blind eye to Houthi atrocities. This lack of international attention has led to a culture of impunity, and, as a result, the Houthis today are less willing to negotiate in good faith.
As the Houthis continue their offensive in Marib, we ask that you focus the international community's attention on these serious and continuing human rights violations. It is crucial that attention is focused to Houthi actions in order to prevent any expansion of their de-facto controlled territory, which would further undermine the prospects for peace in Yemen.
The Houthis are actively working to change the very fabric of Yemeni society. As the self-professed custodians on the Yemeni state, the Houthis have engaged in the mass indoctrination of Yemenis. This poses a very serious and long-term dilemma for regional security – one that will almost certainly ensure Yemen remains stuck in a cycle of violence, war, and regression.
Numerous human rights groups, including Human Rights Watch and Amnesty International, have documented the gradual expansion of the Houthis' brutal, theocratic style of rule. To maintain power, the Houthis have developed a repressive intelligence apparatus that, like Iran's Islamic Revolutionary Guard Corps, operates outside normal "state" control and reports directly to the movement's senior leader, Abdulmalik al-Houthi. Reflective of the pervasive influence of Tehran and its "axis of resistance," they wield this control violently, using fear, repression, and intimidation to suppress dissent. The U.N.'s own report highlights that anyone who fails to align with their extremist, sectarian worldview is subject to arbitrary arrest and detention, torture, sexual assault, and rape.
In 2018, considerable international pressure was applied to the Saudi-led coalition to help stave off an impending assault on the Hodeidah Port. We now have a similar opportunity in Marib. By shedding light on the reality of Houthi rule, we hope to prevent an impending humanitarian disaster in this strategically important government stronghold. To this end, we ask that you use your voice and vote at the United Nations Security Council to ensure that Houthi human rights abuses are included in meetings, statements, and resolutions regarding the Yemen conflict.
Thank you for your attention to this matter. I look forward to hearing of your plans to highlight this important issue.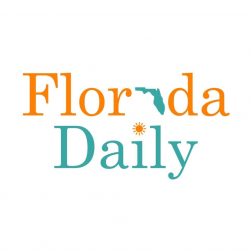 Latest posts by Florida Daily
(see all)