On Thursday, U.S. Sen. Marco Rubio, R-Fla., brought out a proposal sending $3.6 billion to help secure the borders and almost $15 billion to help the nation, including the Florida Panhandle, recover from natural disasters last year.
Rubio unveiled the "Additional Supplemental Appropriations for Border Security and Disaster Relief Act," insisting  it "would secure our southern border and provide much-needed disaster relief."
The senator's office laid out the funds included in the proposal.
"The bill includes $3.6 billion to address the emergency at the border, and $14.949 billion to respond to the 2018 natural disasters, including Florida communities devastated by Hurricane Michael," Rubio's office noted. "The bill provides $2.4 billion for Air Force installations, including necessary resources to rebuild Tyndall Air Force Base. The bill also includes $610 million in nutrition assistance for Puerto Rico as a result of Hurricane Maria."
Rubio weighed in on the bill on Thursday.
"Addressing the crisis on our southern border and helping local communities still struggling to recover from recent disasters, including communities in Florida devastated by Hurricane Michael, should not be a partisan issue," Rubio said. "Yet Congress continues to fail the American people by ignoring the border crisis and playing politics with disaster funding at the expense of local communities. Every day Congress fails to act, the crisis at our border worsens, and we put local communities increasingly at risk of running out of the necessary resources needed to address critical issues and fully recover from recent disasters. It is time to act."
Rubio's bill was sent to the U.S. Senate Appropriations Committee on Thursday. So far, there is no version of the bill over in the U.S. House.
Also this week, Rubio joined more than ten other Republicans in the Senate in backing a proposal from Democrats overturning President Donald Trump's declaration of a national emergency on the border due to illegal immigration. Trump has already promised to veto the measure.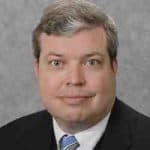 Latest posts by Kevin Derby
(see all)