Last week, U.S. Sen. Marco Rubio, R-Fla., called on outgoing U.S. Secretary of Defense James Mattis to headquarter President Donald Trump's U.S. Space Command (USSPACECOM) in Florida.
Rubio pointe to "the extensive history the state has as the U.S. gateway to the stars" and insited USSPACECOM is "essential to U.S. national security and to deter adversary attacks."
"This letter is to express my support for the reestablishment of a U.S. Space Command (USSPACECOM) under Air Force leadership in order to keep the United States as the global leader in this crucial and rapidly evolving domain. Establishing a Space Command reflects the value of space contributions to national security, the evolution of the threats to U.S. space systems, and the importance of deterring adversaries from attacking U.S. space systems," Rubio wrote Mattis on Friday.
Rubio pointed to the Sunshine State's deep connection with America's aerospace efforts.
"In 1950, Cape Canaveral, Florida, launched its first rocket, reaching an altitude of nearly 250 miles," Rubio noted. "Since then, Florida has been the epicenter of space, launching the first American suborbital flight and the first American to orbit Earth. Years after those monumental programs, it was in Florida where the most powerful rocket ever built, ignited, sending humans towards the heavens, to step foot on the moon. For thirty years, the space shuttle ferried astronauts from Cape Canaveral. Today, Florida's space coast continues to lead the world in space.
"U.S. Space Command will be essential to American national security through the acceleration of space capabilities to defend our national interests and deter our adversaries. As you begin the process of identifying leadership and the location for the headquarters, I urge you to headquarter USSPACECOM in Florida. Given the extensive history the State of Florida has as the U.S. gateway to the stars, it is only fitting that Florida be home to USSPACECOM," Rubio added.
"As you know, Florida has a long history of supporting each military service branch and the U.S. military as a whole, while offering an unrivaled quality of life for personnel and their families. I hope the additional positive benefits Florida brings to the future of space operations will factor into your upcoming decision relative to USSPACECOM.
"I appreciate your consideration in this matter and look forward to discussing more about what Florida has to offer," Rubio wrote in conclusion.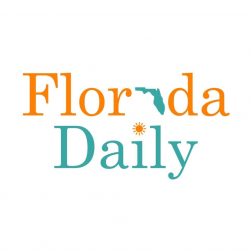 Latest posts by Florida Daily
(see all)