This week, from his perch on the U.S. Senate Foreign Relations Committee, U.S. Sen. Marco Rubio, R-Fla., called on U.S. Sec. of State Mike Pompeo to provide diplomatic leadership in South Sudan where a civil war has killed as many as 400,000 since 2013.
Rubio joined U.S. Sens. Cory Booker, D-NJ, John Boozman, R-Ark., Chris Coons, D-Del., Johnny Isakson, R-Ga., and Ed Markey, D-Mass., on the letter to Pompeo, calling for a  high-level Special Envoy for South Sudan on the heels of a 100-day extension of the November 12 deadline to form a transitional government, with no indication that the country's warring parties are close to agreement on pivotal areas of dispute.
"With the deadline looming, there is growing concern about a return to large-scale violence," Rubio's office noted.  "South Sudan's civil war has devastated the country, and the U.N Commission on Human Rights in South Sudan suggests that ethnic cleansing has occurred. The civil war has created the largest refugee crisis in Africa with almost two million internally displaced and over two million having fled the country. This year, the fighting has left more than 20,000 South Sudanese on the brink of starvation and six million people, more than half of the population, severely food-insecure. Forces on both sides of the conflict have committed horrific and widespread sexual violence. War in South Sudan also risks exacerbating recent Ebola outbreaks, which have infected over 3,000 in neighboring countries like the Democratic Republic of the Congo and Uganda.
"An increased U.S. diplomatic presence is necessary to sustain the country's ceasefire, aid in negotiations to resolve fundamental issues in the conflict, and support efforts to sanction entities that continue to profit from the conflict, the lawmakers argued. Forming a government without agreement on security arrangements and boundaries would threaten the new government's viability and risk extending the conflict in perpetuity," Rubio's office added.
The full text of the letter is below.
Dear Secretary Pompeo:
On November 7, 2019, South Sudan's rival parties led by President Salva Kiir and Riek Machar agreed to extend the November 12th deadline to form a unified transitional government by an additional 100 days. This marks the second extension of the pre-transitional period agreed to under the September 2018 revitalized peace agreement. While we support the need for additional dialogue to resolve the outstanding political and security issues necessary to create a viable transitional government, we share deep frustration with the lack of progress made thus far. The people of South Sudan continue to suffer, despite the over $4.5 billion in U.S. humanitarian aid provided since the conflict began. Perpetual delays in the peace process cannot continue. We therefore, ask you to utilize this opportunity and appoint a high-level Special Envoy for South Sudan in order to bring urgently needed diplomatic leadership to international efforts to mediate the ongoing political conflict and stop the humanitarian crisis in the world's newest country from deteriorating further.
Since the war erupted in December 2013, as many as 400,000 South Sudanese citizens have been killed, almost two million have been internally displaced, and over two million have fled the country. This year, the fighting left over 6 million people, more than half the population, severely food insecure and in dire need of humanitarian assistance during peak lean season with over 20,000 South Sudanese on the brink of starvation. In April, the United Nations Panel of Experts on South Sudan reported to the United Nations Security Council that it identified ongoing obstruction of humanitarian access and violations and abuses of human rights, including "alarming and persistent levels of sexual violence abetted by impunity."
Reported threats from South Sudan's leadership to unilaterally form a government raise serious concerns. A new government formed without consensus on security arrangements and state boundaries—two principle areas of dispute—is highly unlikely to have the support of all the signatories of the revitalized peace agreement, and could trigger a return to large-scale violence, undermining the fragile stability we see today. Renewed fighting and mass displacement would not only threaten the future of South Sudan, but would also threaten the nascent political transitions underway in Sudan and Ethiopia, which already host more than 850,000 and 420,000 South Sudanese refugees, respectively. Moreover, a surge in violence in South Sudan would further weaken the country's Ebola preparedness efforts and undermine a coordinated response if the virus—which has infected more than 3,000 in neighboring Democratic Republic of the Congo and four in neighboring Uganda—were it to reach South Sudan.
A Special Envoy is needed to engage the region and help coordinate Western partners in pressing both parties to forge a viable path forward over the next three months and beyond. We support recent efforts taken by the U.S. Department of the Treasury to sanction South Sudanese elites and corrupt government officials that have profited from the ongoing conflict, and believe that a Special Envoy could provide needed assistance in advancing these efforts through authorities granted under the Global Magnitsky Human Rights Accountability Act or Executive Order 13664. This Envoy should also be charged with implementing a robust diplomatic strategy in coordination with like-minded international partners to prevent renewed violence, encourage a sustainable political settlement, and facilitate the accountability of human rights abuses and corruption in South Sudan.
The United States has been very generous in addressing the myriad of needs in South Sudan and we acknowledge the important role that the U.S. assistance has played in saving lives.  More focused, diplomatic leadership to address the underlying drivers of the conflict can help provide accountability to the American taxpayers and ensure that U.S. assistance is as effective as possible.
We appreciate your attention to this matter.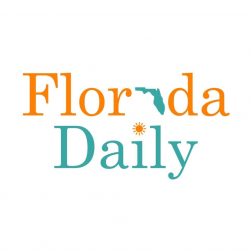 Latest posts by Florida Daily
(see all)