On Thursday, U.S. Sen. Marco Rubio, R-Fla., called on President Donald Trump to approve Gov. Ron DeSantis' request to amend the Emergency Declaration on Hurricane Dorian to allow for Category B reimbursement from the Federal Emergency Management Agency (FEMA), which allows for expenses related to shelters, removal of health and safety hazards, evacuation measures, etc.
Following a letter led by Rubio and U.S. Sen. Rick Scott, R-Fla., Trump approved Florida's request for an Emergency Declaration prior to Hurricane Dorian impacting the state. However, that designation only provided for direct federal assistance for emergency protective measures. DeSantis estimates approximately $197.3 million was expended in preparation for Hurricane Dorian, and requests Category B reimbursement be extended to the state and 24 counties.
Rubio wrote the following:
I write to thank you for your prompt approval of the State of Florida's request for an emergency declaration and in support of Governor DeSantis' request for Category B reimbursement. As you know, the emergency declaration is critical to ensuring that localities across the state were able to take the appropriate measures to lessen the immediate threats to the lives, public health, and safety of Floridians. However, this did not include reimbursement for eligible emergency protective measures for Category B expenses under the Federal Emergency Management Agency's (FEMA) Public Assistance Program.
At the time the State of Florida made the request, Hurricane Dorian was expected to make landfall as a Category 4 hurricane, which would cause significant damage. This type of threat required immediate action to be taken by local governments across the state to ensure that their communities and its citizenry were protected. Local and state officials heeded FEMA's advice and incurred significant costs, estimated to be $197.3 million, in making preparations to ensure they were well-prepared for a storm of significant magnitude.
While I consider ourselves fortunate that the path of Hurricane Dorian veered away from the peninsula of Florida, I cannot forget the costs that localities have incurred to protect their communities over the past several hurricane seasons. Within the last three years, Florida has been directly impacted by Hurricanes Michael, Irma, Hermine, and Matthew. Many of these communities are still awaiting federal reimbursements for monies spent to rebuild and restore their communities from these disasters, and will face a significant challenge in preparing for the next storm without federal financial assistance. Thus, I request you amend the emergency declaration for the State of Florida to provide financial assistance in the form of reimbursement for eligible Category B expenses undertaken in preparation for Hurricane Dorian.
Thank you for your prompt attention to this matter and I look forward to working with your administration to ensure Florida remains prepared during this hurricane season.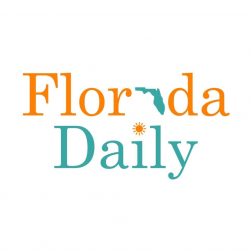 Latest posts by Florida Daily
(see all)