U.S. Sen. Marco Rubio, R-Fla., has introduced the "Federal Skills Act," a bill which, he insists, will "remove traditional education bias within federal hiring practices and expand federal workforce opportunities to qualified Americans with alternative education credentials, relevant experience, or demonstrated abilities."
Rubio brought out the bill on Friday and showcased it this week.
"For far too long we have often used a traditional four-year college degree as the main requirement to determine whether someone is qualified or not for a job," Rubio said. "This education bias prevents the federal government from hiring otherwise qualified Americans, including those from low-income communities who cannot afford to attend a traditional university or who otherwise choose to attain an alternative education credential. This is a commonsense change that is already happening in the private sector and one we should make now at the federal level as well."
Rubio's bill would have the federal government, led by the Office of Personnel and Management (OPM) and the Office of Management and Budget (OMB), review job descriptions and qualifications while removing some education requirements for current posts and instead focus on skills and competencies. The bill would also have federal agencies create assessments to ensure they can test for the needed skills.
"The bill would help address federal government hiring bias while increasing employment access by removing unnecessary educational requirements in competitive service positions and replacing them with methods to assess candidates in a manner that does not rely on educational attainment," Rubio's office insisted.
The bill was sent to the U.S. Senate Homeland Security and Governmental Affairs Committee at the end of last week. So far, Rubio has not reeled in any Senate co-sponsors. U.S. Rep. Ted Budd, R-NC, introduced the bill in the U.S. House back in February.
Reach Kevin Derby at kevin.derby@floridadaily.com.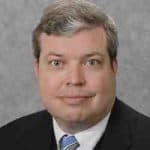 Latest posts by KEVIN DERBY
(see all)