With Monday being World Press Freedom Day, U.S. Sen. Ben Cardin, D-Mary., brought back the "World Press Freedom Protection and Reciprocity Act" with the support of U.S. Sen. Marco Rubio, R-Fla.
The proposal "provides a statement of U.S. policy on protecting journalists worldwide; requires the administration to establish a plan to negotiate reciprocal access for U.S. news and media organizations, and their employees, globally; authorizes sanctions against foreign persons responsible for jailing, killing, or torturing journalists and those that threaten the safety of U.S. journalists and media personnel; requires clear labeling of information distributed by foreign governments; and enhances reporting requirements on press freedom concerns in the State Department's annual human rights reports"
Cardin and Rubio weighed in on the bill at the end of last week.
"As authoritarian regimes worldwide continue to repress and censor members of the independent media, I'm proud to reintroduce the bipartisan World Press Freedom Protection and Reciprocity Act," Rubio said. "From Russia, to Cuba, to Iran, to Venezuela, to Turkey, and especially in China, journalists continue to be targeted and freedom of the press remains under attack. I thank Senator Cardin for his partnership on this important issue as we continue to advance the freedoms critical for healthy democracies."
"We extend our thanks to the countless journalists in the U.S. and across the globe who safeguard the values of truth, democracy and justice through their work despite the risks, hardships and obstacles in their path, including campaigns to flood the zone with disinformation and propaganda" Cardin said. "A deadly pandemic and authoritarian repression have made it more urgent that the public receives the truth and clear information to keep them and their loved ones safe and government accountable to its people. For the future of our democracy, the United States must be a leader in the effort to protect the freedom of the press at home and abroad."
Cardin's proposal was sent to the U.S. Senate Foreign Relations Committee last week. So far, there is no companion measure in the U.S. House.
Reach Kevin Derby at kevin.derby@floridadaily.com.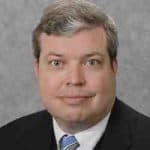 Latest posts by Kevin Derby
(see all)