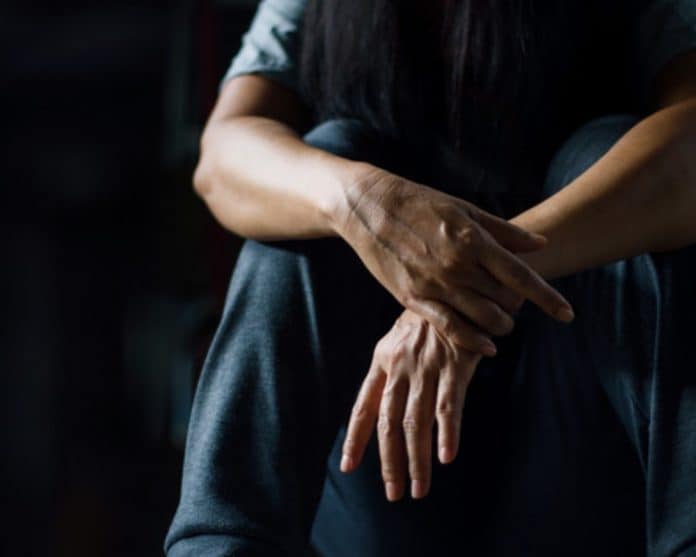 A decade ago, Marco Rubio helped drive then Gov. Charlie Crist out of the GOP during a contentious U.S. Senate race. Now, the two elected officials are working on the "Veteran Treatment Court Coordination Act."
At the start of the year, Crist, now a Democrat in the U.S. House and U.S. Rep. Elise Stefanik, R-NY, brought out the bill which "would enhance state and local veteran treatment court programs that support the unique needs of veterans who find themselves in the criminal justice system." The bill cleared the House at the end of last month.
Last week,  U.S. Sen. Martha McSally, R-Ariz., introduced the proposal in the Senate with the support of Rubio and U.S. Sens. Chris Coons, D-Del., John Cornyn, R-Texas, and Tim Kaine, D-Va.
"Our veterans gave their all to protect our nation and the freedoms we cherish. It is our duty to ensure that not a single one of the men or women who fought for our nation is left behind," Rubio said. "I am proud to join my colleagues in introducing much-needed legislation to expand access to veteran treatment courts, to give our veterans a second chance, and to make certain that they are receiving the care they need and deserve."
"So many veterans come back from war with invisible wounds that result in addiction and other behavioral manifestations," McSally said. "Veteran courts are a proven way to get our veterans the care they need and get them back on track. Then, they can continue to contribute to society with the military core values they lived by in uniform. Judge Pollard in Tucson and the East Valley Regional Veterans Court have repeatedly had success in these programs and that's why they ought to be expanded nationwide. Thank you to Senator Tim Kaine and all of the bill's sponsors for partnering with me on this important and life-changing initiative for our veterans."
"For veterans who have served our nation and suffered from PTSD, a brain injury, or other trauma, veteran treatment courts help ensure that the criminal justice system is effectively considering the underlying causes of their behavior. Our bill aims to get veterans the care they need and helps reduce recidivism in our communities," Kaine said.
"Veteran treatment courts give those who have served and fallen on hard times a second chance," Cornyn said. "Texas is home to a number of these specialized courts, including the first VETS Court established on a military installation at Fort Hood. I'm proud to join with my colleagues to expand this resource so more veterans can work to get their lives back on track."
"As a country, we make a solemn promise to our veterans to give them the care and the support they need after their service. Veterans treatment courts are a critical tool for ensuring that veterans get access to the services they need through the court system, so I'm proud to join my Republican and Democratic colleagues to support this legislation and continue working to ensure these courts are adequately funded," Coons said. "Delaware has been a leader in this effort, launching the nation's first statewide veterans treatment court program in 2011, and I'm eager to build on the success we've had in Delaware for veterans everywhere."
Crist's office explained the bill when the congressman introduced it back in January.
"After serving our country, too many veterans are experiencing mental health issues, substance abuse, and homelessness, which can often land them in the criminal justice system. Veteran treatment courts provide the counseling, care, and support veterans need to help address these challenges and more successfully transition to civilian life," Crist's office noted. "The Veteran Treatment Court Coordination Act establishes a program within the Department of Justice, in coordination with the VA, to provide grants, training, and technical assistance to help state, local, and tribal governments develop and maintain veteran treatment courts. Currently, these programs are supported by dedicated individuals in law enforcement, the judicial system, the legal community, VA officials, Veterans Service Organizations, and other community organizations. The bill would provide federal resources for the establishment of new treatment courts."
"We are blessed in Pinellas and Pasco Counties to have a gold standard veterans treatment court program that offers life-saving and life-changing second chances to non-violent veterans caught in the criminal justice system. Many communities, however, are not so fortunate, and veterans are going without access to this critical support," Crist said when the House passed his bill last month. "With this legislation, we will expand and bolster existing veterans courts, while helping communities without one set up their own. And with House passage, we are one step closer to this important legislation becoming law. I look forward to supporting efforts to pass a companion bill in the Senate in the coming months."
"It is incumbent on Congress to make sure our veterans receive the best possible treatment when they return home from serving our country," said Stefanik. "Unfortunately, due to the stressors and psychological impact of their service, some veterans become entangled in the criminal justice system. This bill gives non-violent offenders a chance to rehabilitate themselves through a special program tailored to the unique needs of veterans. I'm grateful to my colleagues for joining us to pass this important, bipartisan bill, and am proud to support our veterans in every way that I possibly can."
The bill was sent to the U.S. Senate Judiciary Committee last week.
Reach Kevin Derby at kevin.derby@floridadaily.com.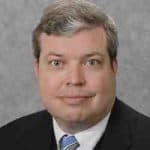 Latest posts by Kevin Derby
(see all)