Republicans in the U.S. Senate chose U.S. Sen. Marco Rubio, R-Fla., to lead the Small Business and Entrepreneurship Committee.
After eight years in Tallahassee, capped by being elected speaker of the Florida House, Rubio burst on the national scene in 2010 when he defeated then Gov. Charlie Crist in the contest for an open U.S. Senate seat. Rubio ran for the Republican presidential nomination in 2016 but lost out to Donald Trump. Bouncing back later that year, Rubio decided to seek a second Senate term at the last moment and kept the seat over then U.S. Rep. Patrick Murphy, D-Fla.
Rubio weighed in on his new assignment on Wednesday.
"I'm grateful to have the confidence of my colleagues who have elected me chairman of this committee," Rubio said. "For the past two years, the Small Business Committee achieved real victories for small businesses, and it did so in a bipartisan way that is unique for Washington. I look forward to building on those successes this Congress.
"As chairman, my top priority is to pass bipartisan legislation that will expand economic opportunities for small businesses and entrepreneurs. I will continue to seek ways to improve Small Business Administration (SBA) resources intended for homeowners and businesses that face hardship after hurricanes, floods, and other disasters that threaten their livelihoods," Rubio added. "I will also examine the effectiveness of every SBA program and conduct thorough oversight to ensure its programs, and taxpayer dollars, are properly administered. With Administrator Linda McMahon and members of the committee, we will work to advance a bipartisan and robust small business agenda."
A member of the U.S. Senate Foreign Relations and the Select Intelligence Committees, Rubio weighed in on a topic increasingly gaining his attention in recent months: China stealing American technology.
"Finally, I will continue to fight against China's blatant interference in our economy. We must do everything possible to safeguard American small businesses from China's industrial espionage and coercion, which threatens our very economic framework and national prosperity," Rubio said. "To keep our country competitive in the global economy, Congress must pass legislation that encourages American entrepreneurs to innovate, thrive, and grow. As chairman of the Small Business Committee in the 116th Congress, I will work with my colleagues to make sure they can."
Rubio is up for a third term in 2022.
Kevin Derby can be reached at Kevin.Derby@floridadaily.com.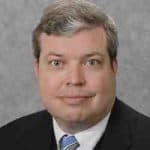 Latest posts by Kevin Derby
(see all)