Last week,  U.S. Sen. Marco Rubio, R-Fla., who leads Republicans on the U.S. Senate Small Business and Entrepreneurship Committee, brought back the "Providing Resources for Emergency Preparedness and Resilient Enterprises (PREPARE) Act."
Rubio first introduced the bill in September with U.S. Sen. Angus King, I-Maine, as the main cosponsor. Other backers include U.S. Sens. Ben Cardin, D-Mary., Susan Collins, R-Maine, Joni Ernst, R-Iowa, John Kennedy, R-Lous., and Ron Wyden, D-Oreg. Cardin leads the Small Business Committee.
"The legislation would reauthorize the Small Business Administration's (SBA) Pre-Disaster Mitigation Pilot Program to give small businesses the opportunity to take out low-interest loans for the purpose of proactively implementing mitigation measures to protect their property from future disaster related damage," Rubio's office noted.
The bill "creates an updated Pre-Disaster Mitigation Program for small business concerns to proactively take out a low-interest loan (up to $500,000) for the purpose of implementing mitigation measures to protect their property from future disaster-related damage" and authorizes $25 million for it each year for the next five years. The bill also would have the SBA do more outreach on pre-disaster mitigation and offer guidance to those using the loans.
"Small businesses in America should be able to prepare for unplanned disasters," Rubio said on Thursday when he reintroduced the bill. "The PREPARE Act would allow small businesses the opportunity to invest in mitigation before a disaster strikes, saving businesses and taxpayers money, as well as reducing potential property damage."
"Over the past several years, we've seen an increasing number of natural disasters that throw communities into chaos," King said. "In light of these growing challenges, it is absolutely essential that we help small businesses take steps to get ahead of these foreseeable threats and secure themselves in the event of potential natural disasters. This legislation incentivizes proactive efforts to prepare for emergencies, and allows these small businesses to weather whatever storm may come and ensure they can continue serving our communities. Our bipartisan legislation will only grow in importance as the effects of climate change continue to alter our nation; let's pass it now, so small businesses in towns throughout Maine and across America can prepare for the next crisis.  It's not a matter of 'if' but 'when' so let's help our small businesses protect themselves."
The Marine Retailers Association of the Americas, the National Marine Manufacturers Association, the Association of Marina Industries and the Marine Industries Association of South Florida are backing the proposal.
The bill was sent to the Small Business Committee on Thursday.
Over in the U.S. House, U.S. Rep. Joseph Morelle, D-NY, introduced a similar proposal back in July, rounding up ten cosponsors including U.S. Reps. Brian Mast, R-Fla., and Stephanie Murphy, D-Fla. Morelle will once again champion the companion measure.
"Our community knows all too well how devastating flooding can be to local businesses—many of which are already struggling with the severe financial impacts of COVID-19," Morelle said on Thursday. "It's more important now than ever that we take preventative action to prepare for future flooding and protect our small businesses from additional economic hardship. Strong mitigation efforts are the key to our resiliency, and that's why I'm so proud to partner with my colleagues to introduce this much-needed legislation and help strengthen coastal communities."
Reach Kevin Derby at kevin.derby@floridadaily.com.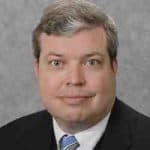 Latest posts by Kevin Derby
(see all)