U.S. Sen. Marco Rubio, R-Fla., continues to back U.S. Sen. Todd Young's, R-Ind., proposal to reform a financial tool to help students pursuing higher education.
This week, Young brought back his "ISA Student Protection Act" with Rubio as a co-sponsor. From the other side of the aisle, U.S. Sen. Mark Warner, D-Va., and U.S. Sen. Chris Coons, D-Del., are also backing the proposal.
Rubio's office offered some insights on the bill and why he was championing it when Young first brought it out in 2019.
2019.
"Income Share Agreements (ISAs) are an innovative and affordable way for students to finance their education based on their future income without going into debt," Rubio's office noted. "Under an ISA, a student agrees to pay a percentage of their income over a given time period in exchange for payments for tuition and expenses from nongovernmental sources. When the agreed timeframe ends, the student stops payments regardless of whether the initial amount was paid back to the ISA funder. This bipartisan bill would provide the necessary framework for ISAs and create consumer protections to improve their effectiveness – protecting students and ensuring their success in the workforce."
The bill exempts lower-income Americans from making payments towards their ISAs and caps the terms ISA providers can offer. The legislation also ensures ISA funders offer more transparency and information to students.
"One thing we can all agree on is the importance of a quality and affordable education. As we face record-high inflation, many students and their families continue to face financial hardship and rising student loan debt. With the appropriate safeguards, ISAs can be an innovative, debt-free financing option for students of all backgrounds. Our bipartisan bill works to strengthen the framework for ISAs to help colleges and career and technical schools prepare students for success in the workforce at no cost to the taxpayer," Young said this week.
"Everything is more expensive these days, especially the cost of a college degree. This common sense bill creates a debt-free financing option for students." Rubio said.
"Income-Share Agreements are a promising way to finance postsecondary education and an attractive alternative to private student loans and PLUS loans. ISAs are also proving to be uniquely responsive to the needs of students who are ineligible for existing federal student aid programs—including DACA recipients, some justice-involved individuals, and those attending short-term training programs," Warner said when the bill was first introduced. "There are students across the country who are already benefiting from ISAs and deserve the safeguards and certainty the ISA Student Protection Act would provide, including protections during periods of low earnings, dischargeability in bankruptcy, and oversight authority by the Consumer Financial Protection Bureau. I'm pleased to be introducing this legislation with a bipartisan group of my colleagues and look forward to working to ensure ISAs continue expanding in a student-focused way."
"Despite $1.6 trillion in U.S. student loan debt, millions of well-paying jobs continue to go unfilled. In an economy in need of more investment in postsecondary education and training opportunities, Income Share Agreements are a promising tool. Most importantly, ISAs protect students from the risk of onerous debt and elevate programs that guide students to well-paying jobs. The ISA Student Protection Act will allow the innovation of ISAs to proceed safely and with more government oversight, to the benefit of American students and families," Coons said when the bill was first brought out.
Jobs for the Future, the Invest in Student Advancement Alliance, Student Freedom Initiative, the San Diego Workforce Partnership, FreeWorld, Better Future Forward, Purdue University are all behind the proposal.
Young's bill was sent to the U.S. Senate Finance Committee. So far, there is no companion measure over in the U.S. House.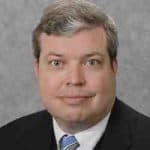 Latest posts by Kevin Derby
(see all)