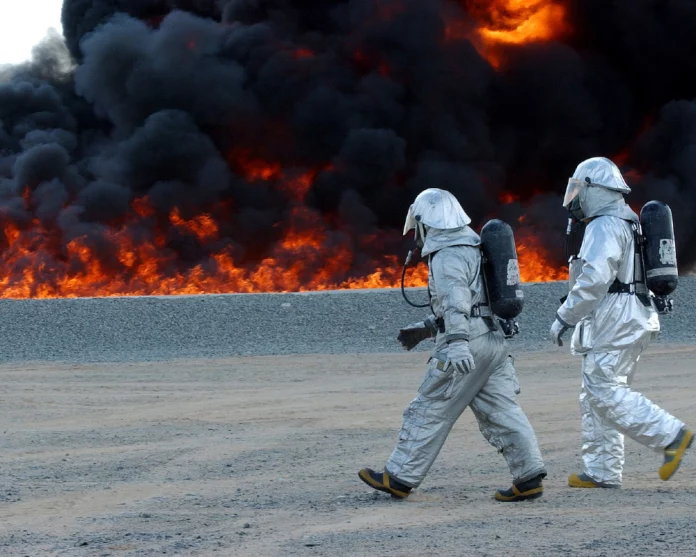 This week, U.S. Sen. Marco Rubio, R-Fla., continued to showcase his proposal to "provide presumptive U.S. Department of Veterans Affairs benefits to service members who have deployed and have illnesses due to exposure to burn pits and other toxins."
Back in March, Rubio teamed up with U.S. Sen. Kirsten Gillibrand, D-NY, and U.S. Reps. Brian Fitzpatrick, R-Penn., and U.S. Rep. Raul Ruiz, D-Calif., to bring back the "Presumptive Benefits for War Fighters Exposed to Burn Pits and Other Toxins Act" which would "streamline the process for obtaining VA benefits for burn pit and other toxic exposures" while expanding the number of health problems the federal government associated with burn pits. Other supporters include former U.S. VA Sec. David Shulkin, entertainer Jon Stewart and U.S. Rep. Vern Buchanan, R-Fla. A host of groups–including Vietnam Veterans of America, Iraq and Afghanistan Veterans of America, The American Legion, Burn Pits 360, Vote Vets, Military Veterans Advocacy, Stronghold Freedom Foundation, Dixon Center, Veterans for Common Sense, Sergeant Sullivan Circle, National Veterans Legal Services Program, Warriors Project, Grunt Style and the Feal Good Foundation–are behind the proposal.
"Our war fighters had a job to do, and they did it honorably and without hesitation," Rubio said back in March. "We will never be able to repay them and their families for their sacrifice, but we can — and we must — take care of them now. This historic and long overdue legislation will cut through the red tape to ensure veterans exposed to burn pits and other toxins while defending our nation will receive the care they need and deserve. No more excuses. No more delays. It is time to act."
"More than three million service members could have been exposed to toxic burn pits, yet the VA continues to deny them care by placing the burden of proof on veterans suffering from rare cancers, lung diseases, and respiratory illnesses," Gillibrand said. "Congress cannot sit by as the VA ignores its duty. The bottom line is that our veterans served our country, they are sick and they need health care—period. The Presumptive Benefits for War Fighters Exposed to Burn Pits and Other Toxins Act will finally establish a presumptive service connection for veterans exposed to burn pits and other toxins and streamline the process for obtaining vital VA benefits. I am proud to cosponsor this bipartisan legislation with Senator Rubio, and I thank Congressman Ruiz for his leadership in the House. I urge my colleagues on both sides of the aisle to support this bill and to apply common sense and common decency to a broken process."
This week, the senators penned a piece published by Newsweek, trying to rally support behind the legislation.
"America's longest war may be over, but many veterans who answered the call to serve their nation are still suffering. Countless service members still endure harm from their exposure to toxic burn pits in Afghanistan, Iraq and beyond. Their anguish—mental and physical—is real, and it is devastating for our service members and their families," Rubio and Gillibrand wrote. "For far too long, the federal bureaucracy downplayed, slow-walked or outright ignored the science behind burn pit exposure. As a result, our veterans have been left without the critical care and support they deserve.
"It is time to pass our Presumptive Benefits for War Fighters Exposed to Burn Pits and Other Toxins Act," they added.
Last September, Buchanan threw his support behind the bill. Buchanan said he backed the bill after the death of Stephen Shull, a deputy in the Sarasota County Sheriff's office, who died of metastatic lung cancer at the start of the week. Shill was exposed to toxic air at burn pits when serving in Iraq and Afghanistan.
"I'm deeply saddened by the death of Stephen Shull,  who served our country overseas and later protected our community here at home," Buchanan said. "He is one of the many veterans who suffered from critical health problems after being exposed to toxic burn pits. Our country needs to learn from the tragic mistakes in long denying health coverage to Vietnam veterans and do the right thing."
Buchanan was the first member of the Florida delegation in the U.S. House to back the bill but he is not the only representative from the Sunshine State to focus on the issue.
Back in 2019, U.S. Rep. Brian Mast, R-Fla., and then U.S. Rep. Tulsi Gabbard, D-Hi., brought back a proposal having the federal government evaluate veterans and active-duty personnel who might have been exposed to open burn pits and airborne chemicals. Over the past three decades, more than 140,000 servicemembers and veterans have reported exposure to burn pits and toxic chemicals.
In 2018 with the support of Gabbard, Mast introduced the "Burn Pits Accountability Act" which they also introduced in 2019. The proposal had the U.S. Defense Department list servicemembers who could have been exposed to open burn pits or airborne toxins, enrolling them in the Airborne Hazards and Open Burn Pit Registry. It also ensured the Defense Department and the VA share information about burn pit and airborne toxin exposure. The bill was brought into last year's National Defense Authorization Act (NDAA).
In June 2020, Gabbard introduced the "SFC Heath Robinson Burn Pit Transparency Act" with Mast as the main cosponsor. According to Mast's office, the bill "would require the VA to document, track, notify Congress of all cases of burn pit exposure reported by veterans to the VA."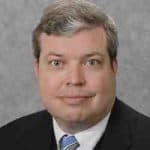 Latest posts by Kevin Derby
(see all)