U.S. Sen. Marco Rubio, R-Fla., is doubling down in his efforts to push back against the communist regime in China.
Last week, Rubio, who sits on the U.S. Senate Foreign Relations Committee, teamed up with U.S. Sen. Catherine Cortez Masto, D-Nev., to bring back the "Countering the Chinese Government and Communist Party's Political Influence Operations Act" which will "combat China's political influence operations in the United States and worldwide" by having the U.S. Secretary of State  and the Director of National Intelligence (DNI) create a taskforce to report on "China's disinformation, press manipulation, economic coercion and influence operations in the United States and certain allies and partners who are impacted by China's influence operations." The proposal would also have the federal government craft a plan to "counter China's growing influence in the United States and to protect U.S. citizens, particularly the Chinese, Uyghur and Tibetan diaspora communities, from Chinese government threats."
Rubio weighed in on the bill on Wednesday.
"To effectively combat the Chinese Government and Communist Party's political influence operations here in the United States and globally, we must better understand the full scope and breadth of their efforts," Rubio said. "I am pleased to reintroduce this important and timely legislation which, if passed, will be instructive not only for policymakers, but for the American people, media, academia and other impacted sectors."
"Our democratic processes are increasingly under attack from authoritarian governments," Cortez Masto said. "We must fully understand those threats to effectively combat them. This bipartisan bill will raise awareness about the threat Chinese government interference poses to democratic societies around the world, while also preparing our government to develop policy solutions that protect our political processes and our national security."
Rubio reeled in several other cosponsors including Republican U.S. Sens. John Cornyn of Texas, Tom Cotton of Arkansas and Cory Gardner of Colorado and Democrat U.S. Sen. Ed Markey of Massachusetts.
Also last week, from his perch as chairman of the Senate Small Business and Entrepreneurship Committee, Rubio released a report: "Made in China 2025 and the Future of American Industry."
The report "outlines the challenges posed by China's whole-of-state industrial planning for America's prosperity and productivity, including the jobs and wages of American workers and small businesses" and  "lays out policy recommendations to strengthen the American economy against its rivals by increasing high-value, high-labor production in the United States."
Rubio weighed in on the report in an online video released last week.
"Changes in the 21st-century economy have upended the working lives of millions of Americans. Americans understand that something has gone wrong, and the failure of Washington to respond is one of the underlying currents in our nation's disunity. Something needs to change," Rubio said in the video. "The Senate Small Business Committee's report on 'Made in China 2025 and the Future of American Industry' is the beginning of that conversation. Our report highlights the challenges posed by China's blatant industrial espionage and coercion – actions that threaten our economic framework and our national prosperity. The report will also offer policy recommendations to strengthen the American system against its rivals. Markets and trade are tools for good, and they are essential for overcoming the challenges we face, but they respond to policy incentives and restrictions.
"The role of government is to align our economic policies with the right national priorities. Right now, we have the wrong priorities. Our most important priority should be creating dignified work through investment and through innovation. That will require the hard work of forming a new consensus, but we can build an America that is better for the future generations to come, as Americans have always done," Rubio added.
Rubio also wrote an op-ed on China published in the Washington Post on Wednesday.
"As American officials continue talks with their counterparts in Beijing to end the U.S.-China trade dispute, they should resist the temptation to cut a bad deal. At a minimum, they should strive to achieve the goals that President Trump outlined late last year: meaningful structural changes regarding forced technology transfers, intellectual-property theft, non-tariff barriers and cybersecurity," Rubio wrote. "Bringing balance to America's relationship with the People's Republic of China is the geopolitical challenge of this century. That the United States is now in a position to deliver on the challenge is impressive. The opportunity shouldn't be wasted by focusing on a handful of individual trade matters that do little to address structural imbalances. An improved U.S. trade surplus in soybeans would not be enough.
"For nearly two decades, the communist Chinese government fooled the world into believing it would eventually embrace international norms. By welcoming China into the World Trade Organization in 2001, the United States and other nations hoped it would truly open its economy and markets to foreign companies and, someday, even allow for political liberalization," Rubio continued.
"The hopes were mistaken," Rubio added. "As China rises, seeking to become the dominant global superpower, it is violating the international rules of the past century while moving to write new rules for the new century in its mercantilist and authoritarian image. China has maintained its one-party political system's authoritarian character, including an utter disregard for human rights and the impartial rule of law. An increasingly aggressive Beijing poses a direct threat to U.S. national interests and to the nation's most deeply held values.
"Until recently, few thought the United States was willing — or able — to confront China," Rubio wrote. "But in his recent State of the Union address, Trump put the world on notice that America is 'now making it clear to China that after years of targeting our industries, and stealing our intellectual property, the theft of American jobs and wealth has come to an end.'"
Kevin Derby can be reached at Kevin.Derby@floridadaily.com.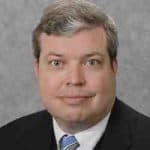 Latest posts by Kevin Derby
(see all)