Last week, U.S. Sen. Marco Rubio, R-Fla., paired up with U.S. Sen. Dianne Feinstein, D-Calif., to bring out a proposal allowing "greater funding and flexibility for foster care and child welfare recipients beyond the current federal baseline."
Rubio and Feinstein introduced the "State Flexibility for Family First Transitions Act" which will "extend waivers for states receiving Title IV-E of the Social Security Act, the entitlement that pays for foster care and adoption, to allow for greater funding and flexibility for foster care and child welfare recipients beyond the current federal baseline." The proposal would extend Title IV-E, which is scheduled to expire in September, another two years, extending it to September 2021 and "allow states to receive an extension up until the full implementation of the Family First Act" and  "require that states verify to the Department of Health and Human Services (HHS) how they intend to use the extension to transition to the programs supported by the Family First Act."
Rubio weighed on the bill on Thursday.
"We must do all we can to support families and communities taking care of children in need," Rubio said. "By extending this waiver by two years, this bill will ensure that foster families and families receiving child welfare have the support they need in the interim before the Family First Act takes effect."
"Several California counties receive waivers that provide flexibility and allow child welfare funds to be used for additional services including case management, behavioral health support, home visitation and therapeutic services," Feinstein said. "Our bill extends that waiver for two years to give the state and counties additional time to comply with new federal standards, while continuing to provide care to vulnerable children."
The bill was sent to the U.S. Senate Finance Committee last week. So far, there isn't a counterpart over in the U.S. House.
Kevin Derby can be reached at Kevin.Derby@floridadaily.com.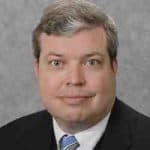 Latest posts by Kevin Derby
(see all)