On Friday, U.S. Sen. Marco Rubio, R-Fla., joined Republican U.S. Sens. John Cornyn and Ted Cruz of Texas, Susan Collins of Maine and Lisa Murkowski of Alaska in sending a letter to President Donald Trump urging him to ensure the United States continues on its procurement schedule for the F-35 Joint Strike Fighter (JSF) while preventing any efforts now or in the future to divert F-35 programmatic funding to other initiatives.
Florida is the third largest contributor to the F-35 program and also home to Eglin Air Force base where the F-35 is tested in addition to the training of Air Force and international partner JSF pilots and maintainers.
The full text of the letter is below:
Dear Mr. President:
Thank you for your leadership in ensuring our men and women in uniform have the best equipment and resources to perform their missions and return home safely.  As you know, the best and most advanced fighter jet in the world is the F-35 Joint Strike Fighter, which provides stealth, advanced sensing, coalition interoperability, cyber security, and an ability to overmatch adversaries in a multi-domain fight.  The F-35 delivers these capabilities better than any other fighter in the U.S. inventory, and provides our men and women the capability they need to protect and defend against the surface and air threats we are facing today and the growing threats of tomorrow.  It is the best chance our men and women have of coming home safely, and we urge you to fully support this program.
Former chief of staff of the USAF, Gen Mark Welch said it best, "America needs the F-35 to stay a step ahead, … It's interoperability among services and partner nations, its survivability against the advanced integrated air defense systems, and its ability to hold any target at risk make the F-35 the only real viable option that I see to form the backbone of our future fighter fleet…."And the reality is — if a fourth-generation fighter meets a fifth generation fighter, the fourth-generation fighter may be more efficient, but it will be dead.  It really is that simple."
As our nation's only fifth-generation stealth fighter being built today, an investment in additional production and support for the F-35 fighter fleet is critical to ensuring the U.S. maintains air superiority.  Further, investment in the F-35 program would allow the Department of Defense (DoD) and our allies to continue bringing costs down by leveraging economies of scale.  The good news is the production cost is coming down; by 2020, an F-35A will cost $80 million per jet.
With that in mind, we are extremely concerned that, over the last few years, the DoD has underfunded the F-35 Program and relied on Congress to fund increases in production, sustainment, and modernization.  In order to meet the overmatch and lethality goals laid out in the National Security Strategy, the DoD needs to make these investments in the F-35 to affordably deliver and operate this fifth-generation fighter fleet.  The F-35 is the most affordable, lethal, and survivable air dominance fighter, and now is the time to double down on the program.
The Fiscal Year 2018 and 2019 defense appropriations bills, which you signed into law,  helped reverse the tactical aircraft readiness and modernization deficit, by providing for 90 and 93 F-35 aircraft respectively, and urging the DoD to invest in F-35 to achieve full rate production (80 F-35As, 24 F-35Bs, and 30 F-35Cs per year).  To keep this program on track, the DoD must continue increasing production, year-over-year, and the Air Force needs to get to at least 60 F-35As per year in the Fiscal Year 2020 budget request.  This is critical to enabling the Air Force to reach 80 F-35As per year in the timeframe necessary to meet the force structure needs required by the threat environment in 2025 and beyond.  At this point, additional investment in less capable or older fourth-generation legacy fighters will simply not meet the requirements of current or future threats.
Nonetheless, it is my understanding that the DoD may propose buying outdated fourth-generation F-15 fighters, like the F-15X, for $100 million per jet in the FY20 budget request.  At a cost 20% higher than the advanced F-35A, this is far from a good deal.  Choosing to invest in these fighters, which we know are neither lethal nor survivable against today's advanced threats, would be a disservice to servicemembers and taxpayers.
New versions of old F-15s designed in the 1970s-1980s cannot survive against the newest Russian and Chinese fifth-generation fighter and surface to air missile threats, not to mention rapidly developing future threats.  This action by the DoD would be a direct departure from the vision you have for a strong national defense. Allowing the DoD and U.S. Air Force to go back on their stated requirement for F-35 would counter the work you have done to restore our military capabilities.
As recently as September 2018, Air Force Secretary Heather Wilson expressed her support for the procurement of the stealthy F-35 platform over fourth-generation aircraft.  "We are currently 80 percent fourth-gen aircraft and 20 percent fifth-generation aircraft. In any of the fights that we have been asked to plan for, more fifth gen aircraft make a huge difference, and we think that getting to 50-50 means not buying new fourth gen aircraft, it means continuing to increase the fifth-generation."
In order to ensure the United States servicemembers are equipped with the most lethal aircraft capable of operating in the modern battlefield, we request your support and the support of the DoD in investing our defense funds in proven fifth-generation technology – like the F-35 – rather than technology that will be outdated before it even rolls off the production line.  Thank you for your continued commitment to strengthen America's military, and for your attention to this matter.
U.S. Sen. Marco Rubio, R-Fla., was first elected to the U.S. Senate in 2010.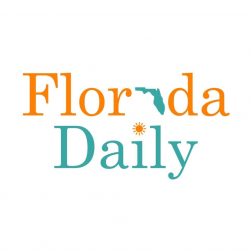 Latest posts by Florida Daily
(see all)