U.S. Sen. Marco Rubio, R-Fla., is doubling down on a proposal to expand the federal child tax credit to Puerto Ricans.
In March 2019, Rubio teamed up with U.S. Sen. Bob Menendez, D-NJ, to unveil the "Child Tax Credit Equity for Puerto Rico Act" which, the Florida Republican's office insisted, "would correct a long-standing discrepancy in the federal tax code that denies Puerto Rican families with one or two children access to a tax benefit they would otherwise be entitled to had they lived on the U.S. mainland."
"Giving Puerto Rican families equal treatment for the Child Tax Credit is long overdue," Rubio said when he showcased the proposal. "I am proud to join this bipartisan effort for island families."
"There is zero justification for treating any American citizen as second class based solely on their zip code, let alone when we are talking about the ability for struggling families to care for their our children," Menendez, who introduced the bill, said. "Extending the child tax credit benefit to Puerto Ricans with one or two children will provide these families with much needed relief.  Putting more money in people's pockets will help make families more financially secure and stimulate the local economy at a time when Puerto Rico is still recovering from the devastation caused by Hurricane Maria."
"The Child Tax Credit Equity for Puerto Rico Act of 2019 amends Section 24 of the tax code and would provide nearly $273 million to families living on the island, helping to reduce poverty and stimulate spending to help local businesses. Recent studies show children, whose families receive child tax credit, do better in school and are more likely to attend college," Rubio's office noted. "Puerto Rico has the highest poverty rate of anywhere in the United States, according to census data, with the lowest household income, $19,518, and the majority of children on the island living near or under the poverty level, with 39 percent considered extremely poor."
The proposal has been before the U.S. Senate Finance Committee for more than a year and the senators looked to jump-start it this week, calling on Senate leaders to include it in any future stimulus package. They wrote U.S. Senate Majority Leader Mitch McConnell, R-Ky., and U.S. Senate Minority Leader Chuck Schumer, D-NY, about the matter last week.
"This common sense legislative solution has bipartisan support in both the House and Senate.  If enacted, this bill would significantly reduce child poverty on an island plagued by recent hurricanes, earthquakes and the COVID-19 pandemic and where nearly 60 percent of its children live below the federal poverty line," Rubio and Menendez wrote on Thursday. "Current law allows families in Puerto Rico to be eligible for the federal child tax credit only when they have their third child. The first two children born to American families living in Puerto Rico never qualify for the tax credit. This long-standing discrepancy is fundamentally unfair to Puerto Rican families who should have access to the same tax incentive as families who live on the mainland.
"As you know, in 2016, the Congressional Task Force on Economic Growth in Puerto Rico report included a bipartisan recommendation that Congress provide parity in the child tax credit (CTC) for American families living on the island. We hope that Congress will heed this recommendation by enacting this critical reform," they added. "Thank you for your consideration. We look forward to working with you on this important issue."
There is a similar bill in the U.S. House which was introduced by U.S. Rep. Jenniffer Gonzalez-Colon, R-PR, back in January 2019 and it's been before the U.S. House Ways and Means Committee for the past year and a half. U.S. Reps. Stephanie Murphy, D-Fla., Donna Shalala, D-Fla, Darren Soto, D-Fla., and Frederica Wilson, D-Fla., are cosponsoring this bill.
Kevin Derby can be reached at Kevin.Derby@floridadaily.com.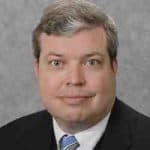 Latest posts by Kevin Derby
(see all)