U.S. Sen. Marco Rubio, R-Fla, is teaming up with U.S. Sen. Elizabeth Warren. D-Mass., to help people who are working while trying to pay off their student loans.
Rubio and Warren brought out the "Protecting Job Opportunities for Borrowers (Protecting JOBs) Act" on Thursday which, the two senators insist, will "help ensure borrowers' are not inhibited from working solely because they fell behind on their federal student loan payments." Their legislation would ensure states can't suspend, revoke or deny professional, teaching and drivers' licenses if people are behind or have defaulted on their student loans.
The Florida Republican made the case for his proposal on Thursday.
"Difficulty repaying a student loan debt should not threaten a graduate's job," Rubio said. "It makes no sense to revoke a professional license from someone who is trying to pay their student loans
"Our bill would fix this 'catch-22' and ensure that borrowers are able to continue working to pay off their loans," he added.
Warren, who is a member of the U.S. Senate Health, Education, Labor, and Pensions (HELP) Committee, also offered her take on the proposal on Thursday.
"State governments punishing people struggling with student loans by taking away drivers' and professional licenses is wrong. These policies don't make sense, because they make it even harder for people to put food on the table and get out of debt," said Warren. "I'm glad to work with Senator Rubio to make sure borrowers can work to pay off crushing debt and build a future."
Both Rubio and Warren have claimed more of the political spotlight than most of their colleagues in the Senate. In the 2016 election cycle, Rubio made a bid for the Republican presidential nomination. Warren's name is already generating buzz as a potential contender as Democrats look for a candidate to challenge President Donald Trump in 2020.
Kevin Derby can be reached at Kevin.Derby@floridadaily.com.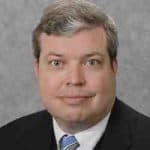 Latest posts by Kevin Derby
(see all)