Members of the Florida congressional delegation were honored by 21Wilberforce, a Christian humans rights organization, for their records in advancing international religious freedom.
On 21Wilberforce's International Religious Freedom Congressional Scorecard, which was released last week, U.S. Sen. Marco Rubio, R-Fla., garnered the highest score in the U.S. Senate while U.S. Rep. Brad Sherman, D-Ill., earned the top score in the U.S. House over then past two years.
U.S. Reps. Gus Bilirakis, R-Fla., and Ted Deutch, D-Fla., and former U.S. Rep. Ted Yoho, R-Fla., were commended by the group for their records on international religious freedom. Deutch leads the U.S. House Middle East and North Africa Subcommittee. Yoho retired from Congress last year, fulfilling his pledge to serve only four terms. During his eight years in Congress, Yoho led the U.S. House Asia and the Pacific Subcommittee and was the vice-chairman of the U.S. House Foreign Affairs Committee.
"The International Religious Freedom Congressional Scorecard measures the progress of federal legislative efforts regarding international religious freedom," 21Wilbeforce noted about its scorecard.
"Embattled religious minorities and dissenting members of majority religious communities suffer extraordinary pressures — even genocide— as the essential freedom of religion deteriorates worldwide. Defending the fundamental right to conscience is a leading challenge of our time," 21Wilberforce insisted "We recognize and thank members of Congress who have championed international religious freedom in tangible ways and encourage legislators to take even bolder actions in support of freedom of religion or belief around the world."
Rubio, who is on the U.S. Senate Foreign Relations Committee, weighed in on the honor on Friday.
"The freedom to practice or live out one's faith according to one's conscience is a sacred right that no government has the authority to take away. Tragically, this fundamental human right remains under constant assault around the world," Rubio said. "I am proud to continue to advance policies that ensure protections for freedom of religion and belief, as well as impose serious consequences on the governments and non-state actors who engage in gross abuses of religious freedom."
Last week, Rubio and Bilirakis joined in together in a letter to President Joe Biden on the pressing need for a nominee to the position of Ambassador-at-Large for International Religious Freedom.
Reach Kevin Derby at kevin.derby@floridadaily.com.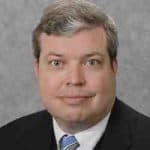 Latest posts by Kevin Derby
(see all)