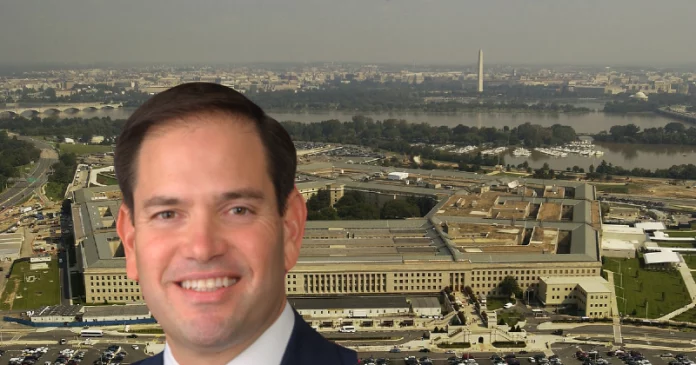 This week, U.S. Sen. Marco Rubio, R-Fla.. showcased his provisions included in the National Defense Authorization Act (NDAA) for Fiscal Year 2023.
The NDAA includes a 4.6 percent pay increase for servicemembers, as well as several Rubio-led provisions that, his office insisted, will benefit Florida and bolster our national defense.
"This year's defense bill will ensure that our military has the resources it needs to protect America, and that our brave men and women are taken care of. Though the NDAA is not perfect, it includes several provisions that I fought hard for and will deliver major benefits to Florida's military installations," Rubio said this week.
Rubio's office listed the following provisions that Rubio led in the NDAA.
Protecting Critical Ecosystems and Military Readiness in Florida Act. Enforces a four-year prohibition of civil aviation operations at Homestead Air Reserve Base (HARB) in Homestead, Florida.
Restoring Resilient Reefs Act of 2022. Reauthorizes and modernizes the Coral Reef Conservation Act of 2000, strengthens NOAA's Coral Reef program, and gives new and innovative tools and resources to the non-federal partners who are closest to the crisis in American coral reefs: states, territories, and local communities.
Strengthening Supply Chains for Servicemembers and Security Act. Combats America's supply chain risk and dependence on China for pharmaceuticals.
Ukraine Annexation Non-Recognition Act. Prohibits any federal department or agency from taking any action, or extending any assistance, that implies recognition of Russian claims of sovereignty over any portion of the internationally-recognized territory of Ukraine.
Fast-tracking sales to Taiwan under the Foreign Military Financing and Sales program, as proposed in Rubio's Taiwan Peace Through Strength Act.
The FY23 NDAA authorizes the following provisions cosponsored by Rubio:
Intelligence Authorization Act of 2023. Authorizes funding, provides legal authorities, and enhances congressional oversight for the U.S. Intelligence Community.
Military Housing Affordability Act. Grants a two-year extension to the U.S. Department of Defense's authority to temporarily adjust the basic allowance for housing rates for servicemembers living in higher-cost areas.
Taiwan Fellowship Act. Establishes a fellowship program for U.S. and Taiwanese government officials to spend up to two years in the other country.
China Censorship Monitor and Action Group. Establishes a taskforce to monitor and address the
impacts of China's censorship and intimidation strategies.
United States-Ecuador Partnership Act. Authorizes additional economic and governance assistance to Ecuador, including promotion of negotiations for a new trade and investment agreement, steps to counter local-level corruption, training for members of Ecuador's legislature, restriction of illegal logging and mining operations, and the authorization of the transfer of excess Coast Guard vessels to Ecuador.
The FY23 NDAA also includes the following provisions that directly impact Florida, including $636.951 million for military construction in the state:
The Water Resources Development Act of 2022, which includes key authorizations secured by Rubio for Florida
Camp Bull Simons: $4.75 million for a Child Development Center
NAS Jacksonville: $36.232 million for Engine Test Cells Modifications and $2.4 million for Facility Energy Operations Center Renovation
Tyndall AFB: $66 million for natural disaster recovery, $150.685 million for AETC Restructuring, and extends the authorization for construction on the Fire Station and several other projects at the base
Hurlburt Field: $9.1 million for SOF Human Performance Training Center
Marine Corps Support Facility Blount Island: $5.949 million for Communications Infrastructure Modernization
NAS Whiting Field: $141.5 million for an Advanced Helicopter Training System Hangar and $57.789 million for an AHTS Aircraft Flight Simulator Facility
Eglin AFB: $2.5 million for F–35A ADAL Squadron Operations, $4.1 million for F–35A Developmental Test 2–Bay MX Hangar, and $3.7 million for a F–35A Developmental Test 2–Bay Test Hangar
Air Force Research Laboratory at Eglin AFB: $530,000 for a Shock and Applied Impact Laboratory
Gulf Test Range (Eglin AFB): $55 million for gulf instrumentation for hypersonics testing
MacDill AFB: $8.73 million for a SOF Joint MISO Web Operations Facility and $50
million for a SOF Operations Integration Facility
Patrick Space Force Base: $8.4 million for Underground Electric Distribution System, $7.3 million for a Water Distribution Loop, and $97 million for a Consolidated Communications Center
Gainesville: $21 million for a National Guard Readiness Center
Camp Blanding: $8.5 million for an Automated Multipurpose Machine Gun Range and $16.2 million for a Scout Recce Gunnery Complex
Palm Coast: $12 million for a National Guard Vehicle Maintenance Shop
Perrine: $46 million for an Army Reserve Center
Jacksonville International Airport: $22.2 million for a F-35 Construct Flight Simulator Facility, $530,000 for the F-35 Munitions Maintenance & Inspection Facility, and $770,000 for the F-25 Munitions Storage Area Administration and Pad for the Air National Guard
NAS Jacksonville and Patrick Space Force Base: $18.58 million for energy resilience and conservation investment program projects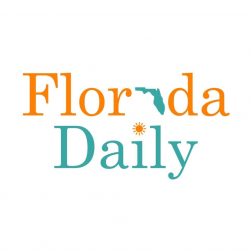 Latest posts by Florida Daily
(see all)