From his perch on the U.S. Senate Select Committee on Intelligence, U.S. Sen. Marco Rubio, R-Fla., wrapped up a trip to East Africa last week where he focused on American counterterrorism efforts in that region.
Rubio and U.S. Sen. Richard Burr, R-NC, the chairman of the Intelligence Committee, were in Kenya, Somalia and Djibouti last week to see firsthand how the U.S. is dealing with jihadi terrorists in the area, including an Islamic State (ISIS) group.
On Friday, Rubio weighed in on what he saw in East Africa.
"The United States military and Intelligence Community are working with our partners in Kenya and Somalia to reduce the threat terrorist networks like Al-Shabaab and ISIS-Somalia pose to regional stability and U.S. interests," Rubio said. "Djibouti's strategic location plays a crucial role in hosting U.S. military personnel who are supporting the fight against terrorists in East Africa and AQAP in Yemen. I am proud of our men and women working to protect our security often under difficult circumstances in this part of the world.
"Additionally, the United States continues to invest substantial resources in health and anti-viral programs that are saving millions of lives in Africa," Rubio continued. "As a strong supporter of the PEPFAR initiative, it is great to see firsthand the success of those efforts that were initiated under former President George W. Bush."
Burr and Rubio met with Prime Minister of Somalia Hassan Ali Khayre and other leaders in the region during their trip.
Kevin Derby can be reached at Kevin.Derby@floridadaily.com.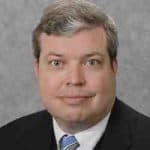 Latest posts by Kevin Derby
(see all)