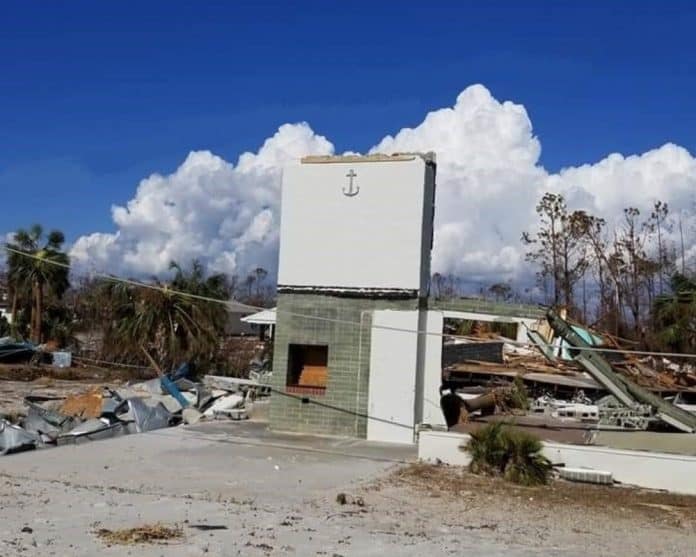 U.S. Sen. Marco Rubio focused on the Panhandle and Big Bend this week as those areas continue to recover from Hurricane Michael.
Rubio surveyed the damage in Marianna on Monday.
"From destroyed homes, blocked roads and extensive power outages, I saw firsthand the unique challenges that inland communities like Marianna face following Hurricane Michael," Rubio said. "We must ensure that the federal government is closely coordinating with state and local authorities to direct vital resources to these hard-to-access rural communities, where many were unable to evacuate ahead of the storm. While meeting with local officials, I reiterated my commitment to ensuring the Panhandle receives all the federal resources it needs to recover fully."
Rubio followed that up on Tuesday with tours of Apalachicola and Port St. Joe and meeting with town and Franklin and Calhoun County officials. Last week, Rubio visited Bay County and met with local officials.
Also on Tuesday, Rubio talked to U.S. Education Sec. Betsy DeVos about his letter to her sent earlier in the week, urging her to approve Project SERV applications.
"Project SERV funds are eligible to local education agencies and institutions of higher education in instances of disasters, or other traumatic events," Rubio's office noted.
"Thank you for your continued leadership in response to Hurricane Michael. Your department's efforts are critical to ensuring a rapid, effective response to this disaster," Rubio wrote DeVos on Monday.  "Even though the damage is still being assessed, it is abundantly clear that this storm and recovery will have a tremendous impact on our students, their families and our school system. As the state of Florida is in the very early stages of recovery, I request that your team be ready to assist the state when they are prepared to apply for assistance available.
"To date, the school districts in nine counties are closed – most until further notice – and multiple institutions of higher education announced full or partial closures. Some of these local schools are still being used as temporary shelters and others have had buildings completely destroyed. This will undoubtedly exhaust resources of the local school districts impacted by the storm, as well as schools that enroll displaced students, and it could have consequential effects on students' education if necessary steps are not taken immediately. While the recovery efforts will span across multiple federal, state and local entities, I implore your department to take all available steps to help these communities recover," Rubio added
"In previous disaster recoveries, Project SERV grants were critical to recovery efforts. I ask that the department proactively assist K-12 and postsecondary institutions seeking assistance through Project SERV grants, and that the department expedite the review of all applications from education entities in Florida counties devastated by Hurricane Michael. The use of the grants can include, among other things, mental health services, overtime for teachers and counselors, as well as transportation and other costs to operate the school at an alternate site. This is why I also ask the department to be a resource to state and local officials so schools are prepared with the necessary information when submitting their grant application. Quickly approving Project SERV applications and providing maximum resources available will allow for these students and schools to recover as soon as possible," Rubio wrote in conclusion. "Thank you for your prompt attention to this request. I look forward to hearing from you."
Also this week, Rubio paired up with U.S. Sen. Bill Nelson, D-Fla., and U.S. Rep. Neal Dunn, R-Fla., in sending a letter to President Donald Trump asking him to "affirm his commitment to rebuilding Tyndall Air Force Base, which was critically impacted as a result of major Hurricane Michael."
On Monday, Rubio, Nelson, Dunn, U.S. Rep. Matt Gaetz, R-Fla., and U.S. Rep. Al Lawson, D-Fla., wrote FEMA Administrator Brock Long calling on him to approve Gov. Rick Scott's request to initiate the Transitional Sheltering Assistance (TSA) program for the following counties hit by the hurricane" Calhoun, Franklin, Gadsden, Gulf, Hamilton, Jackson, Jefferson, Leon, Liberty, Madison, Suwannee, Taylor and Wakulla. Bay County has already been approved for the TSA program.
"The TSA program would offer short-term lodging assistance for eligible disaster survivors displaced from their homes as a result of Hurricane Michael," Rubio's office noted.
Kevin Derby can be reached at Kevin.Derby@floridadaily.com.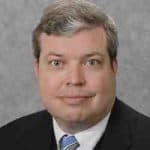 Latest posts by Kevin Derby
(see all)