This week, U.S. Sen. Marco Rubio, R-Fla., was able to steer President Donald Trump's nominee to lead the U.S. Small Business Administration (SBA) through the U.S. Senate.
The Senate confirmed Jovita Carranza, who was serving as U.S. treasurer,  to be the SBA administrator on a 88-5 vote. Five Democrats voted against the nomination but most members of that party voted to support Carranza.
Rubio, the chairman of the U.S. Senate Small Business and Entrepreneurship Committee, took to the Senate floor this week to urge his colleagues to confirm Carranza. In the speech, he showcased the important role small businesses play for the economy.
"As the Senate returns to open the second session of the 116th Congress, it is fitting that one of our first votes not only of this session, but of this decade, is focused on supporting American small businesses," Rubio said.  "In America, we tend to speak about small businesses with a sense of reverence absent in other countries. It's with good reason: just under 60 million individuals are employed by the more than 30 million small businesses throughout our nation.
"These small businesses are the vital center of our economy," Rubio added. "They drive our nation's job creation, community development, and overall growth. Small businesses today also fuel American economic power, guaranteeing a world-renowned level of prosperity at home and enabling us to pursue the national interest abroad."
Rubio also focused on the important role the SBA plays in helping those businesses.
"The Small Business Administration, or SBA, plays a lead role in our success by providing our entrepreneurs and firms with necessary technical assistance and access to capital," Rubio said. "The position of administrator is crucial to ensuring agency efficacy and success. Additionally, the administrator will play a pivotal role in the much needed modernization of the SBA and its many programs. As we move into this new decade, it is imperative that the SBA evolve to meet the needs of today's entrepreneurs in an ever-changing, and increasingly global, business climate."
Rubio turned to the changing economic climate.
"Businesses today face a radically different economic environment than in eras past," Rubio said. "Aware of these changes, policymakers are tasked with an obligation to identify goals that achieve our national interest — providing for our national defense and creating good jobs for American workers — and organize our lawmaking and material resources to achieve them. The last time that the SBA underwent full reauthorization was in 2000, when just 42 percent of households had Internet access, and nearly all of those were using dial-up.  It would be six years before the iPhone's debut, and Americans bought fewer than 10,000 hybrid electric cars annually. It was also the year before China became a member of the World Trade Organization."
Rubio, who also sits on the U.S. Senate Foreign Relations Committee, turned to China and warned about the threat that nation poses.
"America's small businesses now face an unprecedented threat from the Chinese government and Communist Party's systematic industrial espionage and coercion, large-scale subsidies, and sweeping obstruction of market access," Rubio said. "They require the resources that allow them to compete against these conditions, to operate dynamically, and to be innovative and creative.  They need access to services and programs that better position them to support American competitiveness on an international scale, particularly given Beijing's continued economic aggression toward our nation.  And just as the SBA was critical in building the technologies to win the Cold War and the Space Race, it must be at the center of our efforts to compete with this Chinese hostility."
Rubio called for "new and creative programming focused on spurring investment, supporting advanced manufacturing, promoting innovation, and expanding export opportunities" and stressed the important role small businesses can play in advancing technology.
"Small businesses and start-ups have been historically essential to developing the technologies and commercializing the products that often come out of these partnerships," Rubio said. "Unlike the Silicon Valley start-ups that venture capital firms tend to gravitate toward, these technologies require significant time and resources to finance. The SBA already guarantees some debt and equity investments in these companies through the Small Business Innovation Research and Small Business Technology Transfer programs, among many others. To bolster America's small businesses and meet the challenge that Beijing poses, we must increase their scope and accessibility to firms. By insuring financial investment in small business and start-up manufacturing, we can spur the development of a new capital market for innovation in these underserved sectors. America's national development and global competitiveness will be conditional on these broad, ambitious reforms."
Rubio also insisted "leadership and guidance of a forward-thinking SBA administrator will be essential to this modernization process" and praised Carranza who Trump nominated at the start of August.
"Ms. Carranza has enjoyed a long and successful career, spending many years in both the private sector and in government service,"  Rubio said. "In 1976, she began her career at UPS as a part-time Hub Operations and Human Resources Supervisor. After more than 29 years of hard work and dedication, Ms. Carranza retired from UPS as the Vice-President of Air Operations. In December 2006, she was nominated by President George W.  Bush and confirmed by this body to serve as the Small Business Administration's Deputy Administrator. After serving in this role for two years, Ms. Carranza began working as a logistics consultant. Ms. Carranza was again called to government service in June of 2017 when she was named Treasurer of the United States."
Rubio ended his speech by urging his colleagues to support the nomination.
"I look forward to working closely with Ms. Carranza to modernize existing programs to meet the exacting challenges at hand and work toward solutions that ensure small businesses have access to the resources they need to start, grow, and empower our nation writ large," Rubio said in conclusion. "I ask my colleagues to vote aye."
After the Senate vote, Rubio was glad to see Carranza reach the finish line.
"The SBA's resources and lending programs have a legacy of assisting American small businesses. As we move into this new decade, it is imperative that the SBA evolves to meet the international challenge and needs of 21st century firms," Rubio said. "I applaud the Senate for confirming Ms. Carranza and I look forward to working closely with her on modernizing the SBA and following up on commitments she made during her confirmation process."
Reach Kevin Derby at kevin.derby@floridadaily.com.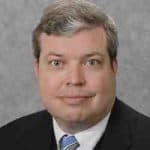 Latest posts by KEVIN DERBY
(see all)