U.S. Sen. Marco Rubio, the chairman of the Congressional-Executive Commission on China (CECC) and a member of the U.S. Senate Foreign Relations Committee, scored a win on Capitol Hill as his "Hong Kong Human Rights and Democracy Act" cleared the upper chamber and is now headed to conference before going to President Donald Trump's desk.
Hong Kong has been in the headlines in recent months due to high-profile protests which started over a proposed extradition policy that could lead activists in Hong Kong to be deported to mainland China.
Rubio first unveiled the proposal, which "would renew the United States' historical commitment to freedom and democracy in Hong Kong at a time when its autonomy is increasingly under assault," in November 2016 and brought it back twice since then. U.S. Sen. Tom Cotton, R-Ark., and U.S. Sen. Ben Cardin, D-Md., have been among its chief supporters in the Senate.
Specifically, the proposal would continue following the United States-Hong Kong Policy Act of 1992 for insisting on democracy and human rights for that city. The legislation would also make the secretary of State issue annual reports on how democratic institutions are faring in Hong Kong and help "Umbrella Movement" activists opposing the communist Chinese regime apply for visas.
"When the British handed over Hong Kong to the Chinese twenty years ago this June, Beijing promised Hong Kong would enjoy a high degree of autonomy guaranteed under Basic Law," Rubio said when he brought the bill back in 2017. "However, in recent years, Beijing has consistently undermined the 'one country, two systems' principle and infringed on the democratic freedoms the residents of Hong Kong are supposed to be guaranteed. China's assault on democratic institutions and human rights is of central importance to the people of Hong Kong and to its status as a free market, economic powerhouse and hub for international trade and investment. The importance of this legislation was further impressed upon me late last year after meeting with pro-democracy activist Joshua Wong, who became the face of the Umbrella Movement for many in late 2014. Joshua is an impressive and thoughtful young man who, along with his fellow activists, represents the future of Hong Kong — a future that must not go the way of Beijing's failed authoritarianism and one-party rule. The Hong Kong Human Rights and Democracy Act reaffirms America's support of the people of Hong Kong as they seek to oppose Beijing's efforts to erode democratic institutions."
The Senate passed Rubio's bill on Tuesday with no opposition and he weighed in after the vote.
"Today, the United States Senate sent a clear message to Hong Kongers fighting for their long-cherished freedoms: we hear you, we continue to stand with you, and we will not stand idly by as Beijing undermines your autonomy," Rubio said. "The passage of this bill is an important step in holding accountable those Chinese and Hong Kong government officials responsible for Hong Kong's eroding autonomy and human rights violations. I thank Senator Cardin, Chairman Risch, and Ranking Member Menendez for their strong partnership on this legislation, as well as Leaders McConnell and Schumer for their support."
Rubio got strong support from his colleague from Florida as U.S. Sen. Rick Scott, R-Fla., took to the Senate floor to champion the bill on Tuesday.
The House passed its version of the bill, which was championed by U.S. Rep. Chris Smith, R-NJ, and U.S. Rep. Jim McGovern, D-Mass., last month on a voice vote.
Increasingly, Rubio is focused on Asian affairs. Besides leading the CECC, Rubio sits on the Senate Foreign Affairs Committee, the Senate Near East, South Asia, Central Asia, and Counterterrorism Subcommittee and on the East Asia, the Pacific, and International Cybersecurity Policy Subcommittee.
Reach Kevin Derby at kevin.derby@floridadaily.com.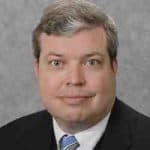 Latest posts by Kevin Derby
(see all)