With a new Congress ready to take over next year, U.S. Sen. Marco Rubio, R-Fla., scored a last minute win this month when his "Protecting Girls' Access to Education in Vulnerable Settings Act" passed both chambers on Capitol Hill.
Back in the summer of 2017, Rubio, the chairman of the Senate Foreign Relations subcommittee on global women's issues, paired up with U.S. Sen. Bob Menendez, D-NJ, the ranking Democrat on the subcommittee, to bring out the bill which "would ensure children overseas who are displaced due to ongoing conflicts receive an education" and "urges the State Department and the U.S. Agency for International Development (USAID) to prioritize increased access to education for displaced children, especially girls, who are often the most vulnerable."
"It is a sad reality that 62 million girls across the globe are not in school," said Rubio when he brought the bill out. "It is critical that we help change this and ensure that all children have access to a primary or secondary education, whatever their gender and wherever they live. When girls are not in school, they can become more vulnerable to human trafficking and other forms of exploitation. This legislation will help offer a brighter future for millions of children around the world."
"More than 65 million people are currently displaced due to driving forces including war, famine, and persecution, half of whom are under the age of 18. Education empowers young people to take control of their future and by equipping them with tools to become the next generation of leaders for their communities in and emerging from conflict," said Menendez. "Ensuring access to education provides alternatives for joining criminal organization and protection from abduction, human trafficking and early marriage, which disproportionately impact young girls. This legislation sends and important message that the United States supports displaced people around the world, the importance of equal opportunity for girls and boys, and the value of education."
The bill passed the Senate this month on a voice vote. A week later, the House passed its version which was introduced by U.S. Rep. Steve Chabot, R-Ohio, with U.S. Rep. Robin Kelly, D-Ill., as the main cosponsor.
"Millions of people are displaced globally due to ongoing conflicts and humanitarian crises leaving children, particularly girls, vulnerable and unable to access a quality basic education. Education is critical to ensuring children have an opportunity to succeed and contribute to their communities," Rubio said after the House passed it. "I hope President Trump will sign our bill quickly and solidify U.S. commitments to ensuring that all children have access to a primary or secondary education, whatever their gender and wherever they live."
"As a father, grandfather and former teacher, I am pleased to see this important bipartisan legislation is on its way to becoming law," Chabot said. "Members from both parties, and both chambers, came together to make sure that girls around the world, displaced by conflicts, have the opportunity to receive an education. I introduced this legislation, because education puts girls on the path to success, and helps protect them from trafficking, child marriage, and poverty. And by prioritizing education in our international assistance programs, this bill paves the way for a more peaceful and stable life for displaced girls around the world."
Seven members of the Florida delegation–Republican U.S. Reps. Carlos Curbelo, Brian Mast and Ileana Ros-Lehtinen and Democrat U.S. Reps. Kathy Castor, Val Demings, Lois Frankel and Alcee Hastings–cosposnored Chabot's bill.
The bill cleared the House with 362 supporters and 5 libertarian Republicans–none from Florida– voting against it. Sixty five members of Congress, including Hastings and Florida Republican U.S. Reps. Francis Rooney, Tom Rooney and Dan Webster, did not vote.
Kevin Derby can be reached at Kevin.Derby@floridadaily.com.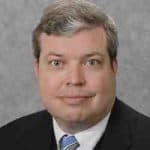 Latest posts by Kevin Derby
(see all)