While he has been more focused on matters in the U.S. Senate than on this year's election cycle, U.S. Sen. Marco Rubio, R-Fla., is stepping up to the plate for Republican gubernatorial nominee former U.S. Rep. Ron DeSantis, R-Fla.
On Tuesday morning, the Republican Party of Florida (RPOF) released two Spanish language TV ads featuring Rubio praising DeSantis.
"There is no election that will have a greater impact on your daily life than the race for governor," Rubio says in one ad according to a translation provided by the RPOF. "The future that our families will have is at stake. That's why I'm supporting Ron DeSantis. He understands the importance of the state helping your family prosper. DeSantis is a veteran of the Iraq war with a clear vision, and I know he will be a great governor. Do not let others decide the well-being (or welfare) of our families. I respectfully ask for your vote for Ron DeSantis."
"There are special interests from the extreme left, that are not from our state, spending millions of dollars in the governor's campaign race," Rubio says in the other ad. "They are looking to force their agenda which goes against the interest of our families here. Ron DeSantis is standing up to them. As a veteran, DeSantis understands the importance of families having an opportunity to prosper. But he can't accomplish this alone. That's why it's important that you vote. Don't let others decide for you!"
Rubio is not the only prominent Hispanic Republican featured in new TV ads from the RPOF. U.S. Rep. Jenniffer González-Colón, R-PR, is also in a new RPOF in which she praises DeSantis.
On Monday, Rubio took to the stump, appearing with DeSantis and his running mate state Rep. Jeanette Nuñez, R-Miami, at an event in West Miami.
Polls show a close contest between DeSantis and Tallahassee Mayor Andrew Gillum, the Democratic nominee.
Kevin Derby can be reached at Kevin.Derby@floridadaily.com.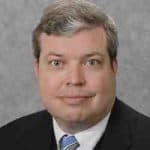 Latest posts by Kevin Derby
(see all)