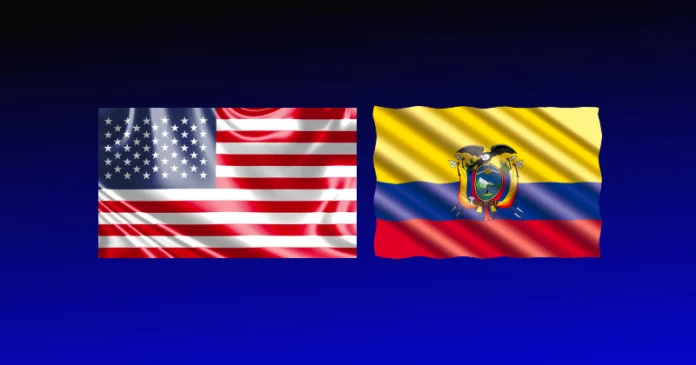 This week, U.S. Sen. Marco Rubio, R-Fla., helped move the "United States-Ecuador Partnership Act" to the U.S. Senate floor.
Introduced by U.S. Senate Bob Menendez, D-NJ, and championed by Rubio and U.S. Sens. Tim Kaine, D-Va., and Jim Risch, R-Idaho, the bill would tie the U.S. closer to Ecuador.
"Recognizing Ecuador as a key democratic partner in Latin America, the legislation lays out a comprehensive diplomatic strategy to strengthen U.S.-Ecuador cooperation on issues of mutual interest, including strengthening democratic institutions, promoting inclusive economic growth, supporting conservation initiatives, and expanding capabilities to address corruption, crime, and malign foreign influence. The legislation also authorizes the transfer of two excess Coast Guard vessels to the Government of Ecuador to support the protection of the Galapagos Marine Reserve, deterrence of illegal fishing, and interdiction of narcotics trafficking," Rubio's office noted.
This week, Menedez, the chairman of the U.S. Senate Foreign Relations Committee, steered the bill through that committee.
"In recent years, U.S.-Ecuador bilateral relations have advanced under the leadership of a pro-American administration," Rubio said. "I'm proud to join this bipartisan effort, which highlights our nations' economic ties, our mutual security initiatives, and our important development opportunities. The U.S. must rise to the occasion and stand in support of democratic allies in our region."
"I am very proud to have the Senate Foreign Relations Committee speak with one voice in support of the path we've laid out for the future of the U.S.-Ecuador partnership," Menendez said. "In the last five years, Ecuador has emerged as a model in Latin America and the Caribbean for its ongoing efforts to strengthen democratic governance and human rights, to promote inclusive economic growth that benefits all of its citizens, and to take steps to strengthen security, the rule of law, and environmental protections. This legislation will go a long way in ensuring the United States strengthens its diplomatic engagement with Ecuador based on that new reality, providing additional assistance to address new challenges from cyberattacks and cybercrime to combatting mis- and disinformation. I look forward to continue working with my colleagues in the coming weeks so we can secure final passage of this common sense legislation and send it to President Biden for his signature into law."
"I am glad the committee voted today to strengthen the U.S.-Ecuador relationship. Ecuador has made significant democratic progress over the last five years and has worked to restore market-friendly economic policy," Risch said. "Our legislation will encourage bilateral cooperation between our nations through stronger commercial ties and greater resilience against state and non-state malign influences. By working together, we will be able to promote economic prosperity and greater stability in the region."
"At a time of creeping authoritarianism around the world, it's more important than ever to strengthen our relationships with our democratic partners, especially among our neighbors in the Western Hemisphere," Kaine said. "I'm glad to see my bipartisan bill – legislation that would bolster U.S.-Ecuador relations, expand economic opportunity, and promote good governance – be voted out of committee. I urge the full Senate to pass the bill when it comes to the floor."
While the bill is now headed to the Senate floor, there is no companion measure in the U.S. House.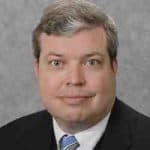 Latest posts by Kevin Derby
(see all)