U.S. Sen. Marco Rubio, R-Fla., helped ensure U.S. Sen. Mark Warner's, D-Va., effort to reform student loans so that survivors of domestic violence are not left responsible for their abuser's debts cleared Congress.
Warner had been working on the "Joint Consolidation Loan Separation Act" in recent years and brought the proposal back in April 2021 with Rubio's support.
"While Congress eliminated the joint consolidation program in 2006, it did not provide a way for borrowers to sever existing loans, even in the event of domestic violence, economic abuse, or unresponsiveness from a former partner. The Joint Consolidation Loan Separation Act would fix this oversight, which has unfortunately left too many borrowers liable for their former spouse's student loan debt," Rubio's office noted.
The U.S. Senate passed the bill without opposition in June.
Over in the U.S. House, U.S. Rep. David Price, D-NC, championed the companion bill which cleared on a 232-193 vote as 14 Republicans joined the Democratic majority to pass it. Party lines held up in the Florida delegation with every Democrat from the Sunshine State backing it and every Republican opposing it.
U.S. Rep. Virginia Foxx, who leads Republicans on the U.S. House Education and Labor Committee, took to the House floor to weigh in on why she opposed the bill.
"I urge my colleagues to consider the solutions Republicans have put on the table. Borrowers wanting out of joint consolidated loans should have the opportunity to separate, but the method we use to get this done is important," Foxx said. "S. 1098, the Joint Consolidation Loan Separation Act will take the Department 12 to 18 months to implement—far too long for some borrowers who are in urgent need of help. This legislation could also backfire on the very borrowers we are all working to help.
"Additionally, this bill's sloppy and vague language could pave the way for even more federal power grabs over the student loan system—and given what we've seen from this administration—we cannot open any doors to further student loan debt schemes," she added. "Bottom line, S. 1098 delays support for borrowers who need assistance immediately, cedes more control to the Education secretary, and fails to protect the borrowers and taxpayers. I urge my colleagues to oppose this legislation."
Rubio applauded the bill getting through Congress.
"Survivors of domestic violence should never have to pay the debts of their abuser," said Rubio. "This bill will provide financial independence to survivors that desperately need it. I urge President Biden to quickly sign this bill into law so we can deliver relief to these individuals."
The National Network to End Domestic Violence, National Consumer Law Center, North Carolina Coalition against Domestic Violence and the Virginia Sexual and Domestic Violence Action Alliance are all behind the proposal which is now headed to President Joe Biden's desk. Biden is expected to sign the bill into law.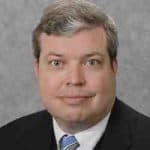 Latest posts by Kevin Derby
(see all)