With Congress out of session, U.S. Sen. Marco Rubio, R-Fla., visited Tampa Bay on Tuesday to focus on small business issues and healthcare for veterans.
Rubio, the chairman of the U.S. Senate Small Business Committee, held a "Women in Small Business Roundtable" with the National Women's Business Council (NWBC). NWBC Chair Liz Sara, NWBC leaders Marygrace Sexton and Monica Stynchula and local small business leaders talked about women entrepreneurs in the Science, Technology, Engineering, and Mathematics (STEM) fields.
"Today's discussion about the profound impact of women in small business and STEM is critical to ensuring our nation remains economically competitive in the 21st century," Rubio said after the event. "We must continue to encourage women, especially young women, to take full advantage of the opportunities that STEM fields offer.
Rubio also visited Port Manatee, the nearest American port to Panama, and the Bay Pines VA Healthcare System.
"I remain committed to fighting for Florida's future and I was glad to meet with Port Manatee to see their growth and discuss their priorities for expansion," Rubio said. "I was also able to visit with the dedicated staff at Bay Pines VA Healthcare System and discussed my concerns with veteran suicide and mental health issues. I was also pleased to learn more about Bay Pines' partnership with Moffitt Cancer Center on prostate cancer treatment. Ensuring that Florida's veterans are receiving the highest quality care possible remains one of my top priorities."
First elected to the U.S. Senate in 2010, Rubio won a second term in 2016.
Reach Kevin Derby at kevin.derby@floridadaily.com.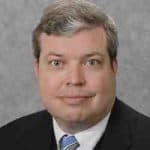 Latest posts by Kevin Derby
(see all)