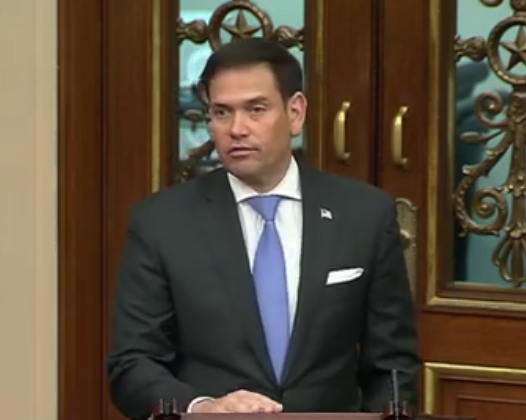 This week, U.S. Sen. Marco Rubio, R-Fla., spoke on the Senate floor to honor the life of Richard Raymond Kinkoff III, who worked in his office for the past eight years.
Rubio said the following:
Last weekend, we lost a truly selfless public servant when Richard Kinkoff III passed away.
He joined our office as an intern in 2013 and he literally never left. He kept showing up after his internship had ended until we finally had to hire him full time to work with us. Because he kept showing up every single day.
He kept at it because he wanted to serve — he wanted to serve the people of Florida.
And that is exactly what Rich did for the past eight years, leading our team and graciously responding to hundreds of thousands of constituent inquiries.
I think it's important to know that's tedious work, but for him it was not a formula or an exercise in checking boxes — he was passionate about that kind of work.
He took time to listen to callers that would call, he would read the emails. He sat down and talked to constituents. And then he worked with others on our team to get them answers.
He believed in his work. He never let the process take the purpose out of the work that he did or that the team was doing.
Two years ago, his work was recognized when our office received the Democracy Foundation's award for constituent services, an award that we would not have received had he not been a part of our team.
But for Rich, honestly, it wasn't about recognition, it was about service.
It is no surprise that he took a particular interest in veterans issues. He treated every constituent case with the respect it deserved, but he had a special passion for making sure our selfless veterans were not left behind or forgotten in the bureaucracy.
And that is the one word that keeps coming back as we talk with staff and our office,  coming up as we reflected on Rich's life over this past week: selfless.
Rich has a big pickup truck, which made him pretty popular with colleagues, friends, and friends of friends. People need to move, and if you've ever had a pickup truck you know everyone always wants to borrow it.
Rich being Rich, he was always there for them.
If your car broke down: Rich was there.
If you were an intern in need of career advice: Rich was there.
If you needed a ride from the airport: Rich was there.
He'd even pull himself away from a Tampa Bay Lighting game to lend a helping hand.
I have no doubt that Rich would be embarrassed by all of this because it was never about him.
In a letter to the Christian church in Philippi, Paul and Timothy wrote, "Do nothing out of selfish ambition or vain conceit. Rather, in humility value others above yourselves."
Those who knew him can say that Rich answered that call time and time again.
And now, for reasons that we cannot explain or know or understand, he's answered a different call. But I do know that we are all better for knowing him. And so are countless others who never knew his name.
He was selfless, he was noble, he was a decent man. And as we honor and celebrate his life, let us follow in his example in all that we do here.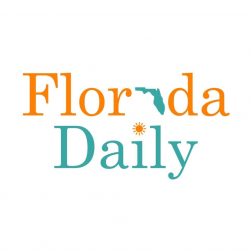 Latest posts by Florida Daily
(see all)