This week, from his seat on the U.S. Senate Appropriations Committee, U.S. Sen. Marco Rubio helped steer funds to the Sunshine State and other parts of the country through three appropriations bills.
Rubio showcased funds headed to Florida through the Transportation, Housing and Urban Development, and Related Agencies Appropriations bill; the Agriculture, Rural Development, Food and Drug Administration, and Related Agencies Appropriations bill; and the Financial Services and General Government Appropriations bill. All of those bills cleared the Appropriations Committee.
"I am proud to have secured critical funds for Florida in the bills approved by the Senate Appropriations Committee today," Rubio said on Thursday. "These funding bills ensure the federal government's continued investment in programs to improve Florida's agriculture industry, infrastructure, affordable housing, and preventing foreign illicit activity in the United States.
"Importantly, the bills approved today advance key provisions that will ensure the Small Business Administration conducts appropriate oversight as well as increases lending opportunities to underserved communities," Rubio continued. "As chairman of the Small Business Committee, I look forward to continuing our efforts to modernize and improve SBA's programs to ensure America's small businesses can compete and grow in the 21st century."
Rubio's office listed the provisions included in the Transportation, Housing and Urban Development, and Related Agencies Appropriations bill which stood at $74.3 billion. These include:
Transportation & Safety:
$1 billion for Better Utilizing Investments to Leverage Development (BUILD) grants, previously known as TIGER grants.
$2 billion for Capital Investment Grants.
Language exempting the Electronic Logging Device mandate for livestock and insects haulers.
Report language on truck underride safety, encouraging NHTSA, within 1 year, to finalize its December 2015 rulemaking to improve truck underride safety and strengthen those rear guard standards. Further, it directs the Department to implement the recommendations put forth in a March 2019 GAO report.
Report language on adopting a standardized automated test equipment for rail.
Report language supporting the Senate passed FY20 National Defense Authorization Act language barring federal funds from being used by transit agencies to purchase rail cars or buses manufactured by Chinese government owned, controlled, or subsidized companies. Further, the language directs the Secretary of Transportation to swiftly effectuate the requirements of this provision should it be enacted.
Aviation and Space:
$170 million for Contract Tower Program.
$3.8 billion for Airport Improvement Grants.
$26 million for the Office of Commercial Space Transportation.
Report language on airports and businesses, including those in Florida, that have lost revenue due to Temporary Flight Restrictions due to Presidential travel. Rubio secured $3.5 million in the FY19 Omnibus to reimburse these airport and businesses.
$5 million for newly established Aviation Workforce Development programs focused on aircraft pilot workforce and aviation maintenance.
Maritime:
$300 million for Maritime Security Program.
$20 million for Small Shipyards Grant Program.
Housing and Urban Development:
$20 million in additional funding for Family Unification Program Vouchers to provide housing assistance to homeless youths from ages 18-21.
Includes enhanced Real Estate Inspection Center (REAC) guidance to improve safety and sanitary conditions for multifamily housing.
Bill language requiring tenant surveys for quality of assisted housing in Section 8 Project Based Rental Assistance facilities.
Bill language on tenant protection vouchers for tenants in Section 8 Rental Assistance facilities that pose health and safety risks.
$35 million to fund the section 4 Capacity Building Program, which strengthens the nation's low income urban and rural communities by bolstering non-profit community developers.
Report language on HOME Investment Partnership Program on that a combination of income concentration and housing supply constraints in high-productivity metropolitan areas has created entry limits harmful to economic mobility for low-income Americans.
Report language on HUD-VASH Program to insure that resources are used efficiently to help prevent veteran homelessness.
$330 million in funding for the Housing Opportunities for Persons with AIDS (HOPWA) program to provide housing assistance to low-income Americans with HIV/AIDS.
Report language on Promise Zones.
$21.5 billion to renew contracts for the Section 8 Rental Assistance Program.
Bill language on addressing poor physical conditions of properties.
 $3.3 billion for the Community Development Block Grant Program to provide economic development programs for disaster recovery, housing rehabilitation, homeowner assistance, public facilities, and community centers that benefit low-income Americans.
$23.8 billion in funding for Tenant-Based Rental Assistance.
$3.5 million for research projects to be awarded to Historically Black Colleges and Universities for disaster resiliency within HUDs Office of Research and Technology.
Language making certain funds contingent on HUD releasing disaster mitigation funds for Puerto Rico and the U.S. Virgin Islands stemming from the 2017 hurricane season.
Rubio provisions in the Agriculture, Rural Development, Food and Drug Administration, and Related Agencies Appropriations bill, which stood at $151.7 billion, include:
Agriculture:
$8.5 million for citrus greening research and response.
$25 million (authorized mandatory levels) for Citrus Trust Fund.
Report language highlighting the continued need for Citrus Greening Disease Research, Citrus Health Response Program, Huanglongbing Emergency Response, Huanglongbing Multi-Agency Coordination, and the Citrus Disease Research Program.
$3 million in directed funding for marine aquaculture seedstock development research.
Instruction to the Animal and Plant Health Inspection Service (APHIS) to continue evaluating alternative and equitable funding mechanisms in consultation with relevant stakeholders for the disparate and discriminatory impacts of the current Agricultural Quarantine Inspection Treatment Monitoring Fee structure on ports in Florida.
$11.913 million for the Minor Crop Pest Management (IR-4) program.
$3.172 billion for agricultural research conducted by the Agricultural Research Service and the National Institute of Food and Agriculture.
Maintains Floriculture and Nursery Research Initiative funding and an additional $500,00 for the National Agricultural Statistics Service to complete its Floriculture Crops Report.
$8 million for the Food Safety Outreach Program.
$1.2 for shellfish breeding research focused on the East Coast.
Funding for 1890s Colleges to provide capacity funding to support agricultural research.
$5.5 million for Rural Utilities Service Electric Loan Program.
$19.57 million for Circuit Rider Technical Assistance.
Report language supporting the ongoing conservation and recovery of engaged Florida panthers while minimizing conflicts with ranchers, encouraging FSA to work with ranchers to tailor the Livestock Indemnity Program to address unique circumstances currently preventing producers from receiving compensation for losses stemming from Florida panther depredation events.
$1.2 million for the support of cooperative projects working on the toxicology of HABs.
Report language encouraging the National Institute of Food and Agricultural to support research on algae and algae applications in agriculture.
Report language outlining concerns about tropical fruit pest risks from importing fruits from Mexico.
Report language outlining concerns regarding sanitary and safety deficiencies in rental facilities participating in the Multi-Family Housing Program, such as those recently reported for Okeechobee Center in Belle Glade, Florida.
Rubio provisions in the FY2020 Financial Services and General Government Appropriations bill, which stood at $692 million, include:
Countering illicit activity:
$167.7 million for the Treasury Department's Office of Terrorism and Financial Intelligence to safeguard the financial system against illicit use and rogue nations, terrorism, money laundering, drug trafficking, and other national security threats.
$280 million for the Office of National Drug Control Policy's High Intensity Drug Trafficking Area grant program.
$100 million for the Office of National Drug Control Policy's Drug-Free Communities grant program.
Puerto Rico: Report includes language directing the Treasury Department to provide technical assistance to Puerto Rico on stabilizing and strengthening public financial management and financial management systems.
Countering Chinese state-directed telecoms companies:
Report includes language supporting the existing ban on U.S. government agencies buying Huawei or ZTE equipment (section 889 of Public Law 115-232) to deny foreign governments from having access to our networks, sensitive data, and the personal information of American people.
$1.3 million and report language that expresses support for the Office of the Intellectual Property Enforcement Coordinator to protect American intellectual property abroad.
Supporting small businesses:
Report includes language for SBA on Office of Credit Risk Management for lender oversight to help eliminate waste, fraud, and abuse in the SBA lending programs.
Report includes language to ensure SBA conducts appropriate regulatory flexibility and economic impact analyses of rules or administrative actions affecting small businesses seeking access to capital through SBA's lending programs.
Report includes language on SBA disaster loan duplication of assistance to prevent victims of natural disasters from being penalized if they were approved for but did not accept SBA disaster loans when offered disaster assistance from another federal agency.
Report includes language on the Small Business Investment Company concentration to urge the SBA to approved SBICs in underrepresented areas to provide more entrepreneurs with access to investment funding.
$12 million for the Election Assistance Commission for voting system security and guidance to states.
Report includes language for the Financial Crimes Enforcement Network on geographic targeting orders to expand its use and scope regarding shell companies ownership information to prevent illegal financing of terrorism, sex trafficking, money laundering, and other illicit activities.
$131 million for the Small Business Development Centers (SBDCs) to support the Small Business Administration as a resource partner for 1.2 million small business owners annually.
Reach Kevin Derby at kevin.derby@floridadaily.com.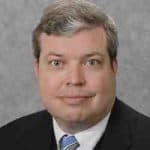 Latest posts by Kevin Derby
(see all)