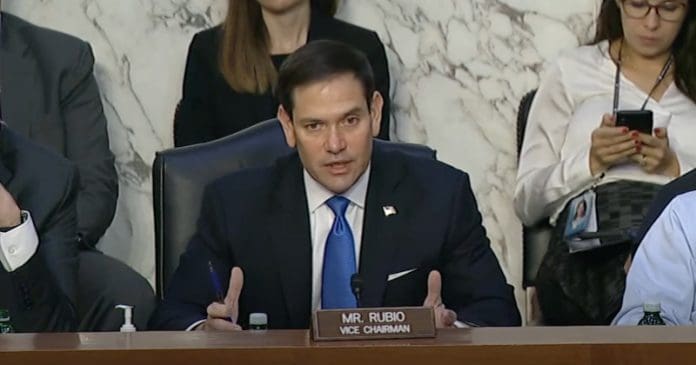 Last week, U.S. Sen. Marco Rubio, R-Fla., introduced the "Taiwan Protection and National Resilience Act," which "would require the U.S. Department of Defense (DoD), the Department of Commerce, the Department of State, and other federal agencies to report to Congress on the United States' non-kinetic options to both prepare for and respond to a CCP attack on Taiwan, including opportunities to sanction the CCP and preempt Beijing's retaliatory measures."
As he showcased his bill, Rubio pointed to recent comments from the Chinese leadership on Taiwan.
"General Secretary Xi Jinping has ordered the People's Liberation Army, the military wing of the Chinese Communist Party, to be prepared to invade Taiwan by 2027. This would inflict devastating consequences on our allies and U.S. service members in the region, as well as our nation. However, the U.S. has yet to formulate a clear strategy to protect our economy and significantly strengthen our partners in the region as a deterrent to inflict maximum consequences on the CCP in the event of such an act of aggression," Rubio's office noted.
"The threat of a reckless blockade or invasion of Taiwan from the CCP is real and one that both the U.S. and our international allies must be prepared for. At a time when our nation's reliance on China's genocidal regime leaves us hostage to Beijing's leverage, we must develop a strategy to respond to the CCP's hostile acts," said Rubio.
U.S. Sen. Gary Peters, D-Mich., is co-sponsoring the bill.
"The U.S.-Taiwan relationship is critical and we must protect against malign actors like the Chinese government that threaten the sovereignty of other nations – especially amid Russia's illegal war in Ukraine. While efforts to deter aggression are essential, this bipartisan bill would help ensure we are prepared for and would be ready to respond in the event the Chinese government violates Taiwan's sovereignty," said Peters.
The bill was sent to the U.S. Senate Foreign Relations Committee.
Over in the U.S. House, U.S. Reps. Chris Smith, R-NJ, and Brad Schneider, D-Ill., will introduce the companion bill.
"Now more than ever, we need to stand by the free people of democratic Taiwan. Planning today for tomorrow's contingencies—including the threat of an invasion from Communist China—makes them less likely to occur. This legislation combines preparedness with resolve in calling for strategies to counter any offensive gambit by Xi Jinping and the Chinese Communist Party and to squeeze their ability to conduct military operations against the free people of Taiwan," said Smith.
"America must be prepared to stand up to an opportunistic Chinese regime that is learning the wrong lessons from Russia's illegal war against Ukraine. By showing the Chinese Communist Party that Democrats and Republicans are working in lockstep to ensure our military is prepared, this bill will deter future aggression and protect Taiwan's liberty for generations to come," said Schneider.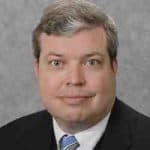 Latest posts by Kevin Derby
(see all)