U.S. Sen. Marco Rubio, R-Fla., is backing a proposal to get companies making medical and pharmaceutical equipment to move operations across the world to the U.S.
Rubio introduced the "Medical Manufacturing, Economic Development, and Sustainability (MMEDS) Act" last week.
The bill "encourages companies currently producing medical and pharmaceutical equipment abroad to relocate to the U.S." and "would also enact a tax credit of federal income tax liability for wages and eligible pharmaceutical manufacturing facilities in economically distressed zones, including Puerto Rico."
U.S. Rep. Jenniffer González-Colón, R-PR, is championing the companion bill in the U.S. House.
"The coronavirus pandemic has made it clear that we must rebuild our national manufacturing capacity, especially in our medical industry," Rubio said last week. "For too long, our manufacturing capabilities have moved to China, impacting communities across our country, including Puerto Rico, which was once home to a strong manufacturing industry in the United States. I am proud to join Congresswoman González-Colón in this vital effort to rebuild our manufacturing capacity, especially in the economically marginalized areas that were most affected by the COVID-19 pandemic."
"Puerto Rico has the capacity, labor, experience, and infrastructure to become a national hub for the production of medical equipment and medicines, attracting manufacturers and pharmaceutical companies located abroad," González Colón said. "Thus, we secure the national supply chain and boost our economy with well-paying jobs. This is my bill that I am promoting along with Senator Marco Rubio and the reason why I have brought Rear Admiral Peter Brown and a delegation from the White House to visit various pharmaceutical plants in the Island."
Rubio's bill was sent to the U.S. Senate Finance Committee on Thursday. So far, he has not reeled in any cosponsors.
González-Colón's bill is before the U.S. House Ways and Means and the Energy and Commerce Committees. She has seven cosponsors including U.S. Reps. Mario Diaz-Balart, R-Fla., Donna Shalala, D-Fla., and Darren Soto, D-Fla.
Reach Kevin Derby at kevin.derby@floridadaily.com.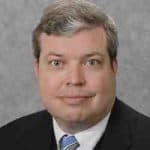 Latest posts by Kevin Derby
(see all)