This week, U.S. Sen. Marco Rubio, R-Fla., showcased his "Promote Responsible Oversight and Targeted Employee Background Check Transparency for Seniors (PROTECTS) Act," insisting it will "protect seniors by ensuring that organizations that serve senior citizens, like nursing homes or home health agencies, are able to avoid hiring practitioners with a history of elder abuse."
Rubio introduced the bill at the end of last week with U.S. Sen. Jacky Rosen, D-Nev., as a co-sponsor. The proposal would expand access to the National Practitioner Data Bank (NPDB) which the senator's office insisted would help ensure senior care providers do a better job of screening potential employees.
"The NPDB includes a record of malpractice settlements and adverse actions in a health professional's history. While hospitals can easily access the data bank, there are limits on which types of organizations are eligible to view the data. This oversight precludes senior care providers, like nursing homes and home health agencies, from easily accessing the NPDB. While there is a formal peer-review process that would allow those entities to qualify as a healthcare entity, many facilities that could benefit from NPDB access lack the structure to facilitate that process," Rubio's office noted. "Access to the NPDB and the ability to quickly screen prospective hires is especially important as those entities work to address significant staffing shortages."
"We must do all we can to protect our nation's senior citizens, especially those who rely on long-term care services," Rubio said this week. "I'm proud to introduce this bipartisan bill, which would allow senior care providers access to the National Practitioner Data Bank in order to screen potential hires and avoid hiring individuals with a known record of abuse to care for senior citizens."
"Ensuring the care of our nation's seniors is one of the greatest responsibilities we have as Americans, and that includes making sure that our nursing homes and other senior care facilities have the most qualified staff possible," Rosen said. "This bipartisan bill takes an important step to protect seniors and help simplify the hiring process by giving nursing homes and other senior care providers another tool to more easily screen potential employees through the National Practitioner Data Bank, a system used by our nation's hospitals."
The bill has the support of the Elder Justice Coalition, Alzheimer's Association, the Alzheimer's Impact Movement, the American Health Care Association, and the National Association for Home Care & Hospice.
The bill was sent to the U.S. Senate Finance Committee at the end of last week. So far, there is no companion measure over in the U.S. House.
Reach Kevin Derby at kevin.derby@floridadaily.com.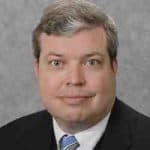 Latest posts by Kevin Derby
(see all)