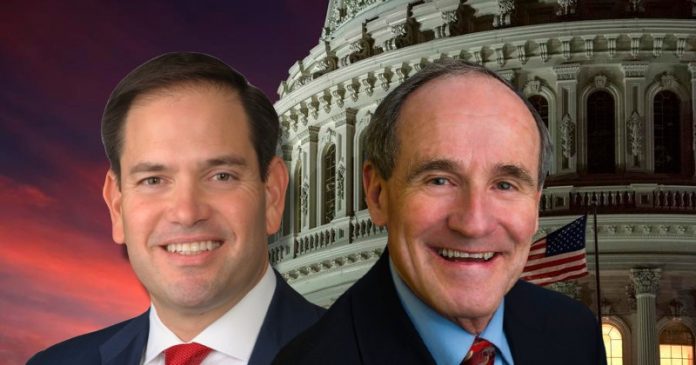 Insisting the Biden White House is making "concessions to the criminal Maduro narco-regime," this week, U.S. Sen. Marco Rubio, R-Fla., threw his support behind U.S. Sen. Jim Risch's, R-Idaho, "Venezuelan Democracy Act."
Risch introduced the bill, which "would require the president to certify that Venezuela has made tangible steps toward re-establishing democracy and the rule of law before lifting U.S. sanctions on the Maduro narco-regime," on Tuesday with Rubio as the only co-sponsor.
"The Venezuelan people have suffered for too long under Nicolás Maduro and his oppressive, socialist regime. As I've said before, any change in U.S. policy toward Venezuela must be contingent on a transfer of power from the Maduro regime to a democratically elected government. As such, my legislation would condition the removal of U.S. sanctions on the Maduro regime on a standards-based transition to democratic order in Venezuela. I look forward to advancing these efforts in the coming weeks and months," said Risch.
"Following a series of concessions from the Biden administration to the criminal narco-regime in Venezuela, we must reaffirm our commitment to prioritize a designated date for free and fair presidential elections for a democratic transition of power and the full respect for human rights of the Venezuelan people. We must understand that Venezuela is in the hands of a murderous thug and an irregular militia involved in transnational crimes," said Rubio.
The bill "vigorously opposes violations of internationally recognized human rights in Venezuela and maintains current sanctions on Venezuela until there is a transition to democracy; requires the United States to block membership of any non-democratic government of Venezuela at the Organization of American States (OAS), Inter-American Development Bank (IDB) and International Monetary Fund (IMF); reaffirms that U.S. humanitarian aid to Venezuela shall not be restricted, except if there is a risk such aid could be used to torture or in activities related to illicit narcotics and mining; blocks U.S. foreign assistance to any country providing assistance, including financial assistance (except humanitarian aid), to the Maduro regime or any non-democratic successor; requests an assessment on whether the Maduro regime fits the criteria to be designated a Foreign Terrorist Organization or a Specially Designated Global Terrorist; and
establishes U.S. policy toward a transition government and a democratic government in Venezuela, including support for self-determination, the provision of technical assistance, the inclusion of Venezuela in international organizations, and beneficial trade relations."
Risch's bill was sent to the U.S. Senate Foreign Relations Committee, where he leads the Republican minority. So far, there is no companion measure over in the U.S. House.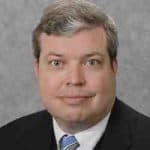 Latest posts by Kevin Derby
(see all)