Last week, U.S. Sen. Marco Rubio, R-Fla., was one of the four U.S. senators who joined the Senate Climate Solutions Caucus.
The caucus is led by U.S. Sen. Mike Braun, R-Ind., and U.S. Sen. Chris Coons, D-Del., and "promotes bipartisan discussion about climate policy and advocates for Congress to play a central role in addressing the challenge." Other new members include U.S. Sen. Tammy Baldwin, D-Wisc., U.S. Sen. Susan Collins, R-Maine, and U.S. Sen. Debbie Stabenow, D-Mich.
"Changes in our climate, such as the rise of sea levels, are measurable facts. Many communities in Florida are already dealing with the consequences of these changes and will have to adapt to and mitigate against their impact for decades to come," Rubio said. "I look forward to working with my colleagues to find real and responsible solutions in a bipartisan way."
"I am excited to announce the addition of four new colleagues to the Climate Solutions Caucus who will bring important perspectives and diverse experiences to the group," Coons said. "We look forward to continuing the discussion on bipartisan solutions and engaging with leaders from the business community, state and local governments, workers, and advocates across the country who are identifying meaningful ways to address climate change and strengthen American competitiveness."
"We have a diverse group of senators who have joined the Climate Solutions Caucus, which is important because Congress cannot make significant progress on climate issues until we can convince all Americans that climate policy can make a meaningful difference without harming their pocketbooks," Braun said. "The Climate Solutions Caucus is aimed at addressing this effort, and I hope, through a bipartisan conversation, we can make real progress."
While the Senate branch launched last year, the House version of the caucus has been in place for a few years and was created by two members of the Florida delegation.
Founded by then U.S. Rep. Carlos Curbelo, R-Fla., and U.S. Rep. Ted Deutch, D-Fla., back in 2016, the House Climate Solutions Caucus' mission is "to educate members on economically-viable options to reduce climate risk and to explore bipartisan policy options that address the impacts, causes, and challenges of our changing climate."
Deutch and U.S. Rep. Francis Rooney, R-Fla., are currently leading the caucus and they weighed in on its role last summer.
"Americans want Congress to act on climate change. But we're not going to get anywhere without bipartisan support," Deutch said back in June. "We have a diverse group of Democrats and Republicans covering many different parts of the country. This caucus reflects our shared belief that to achieve meaningful action on climate change, we must work together, and I look forward to it."
"The Climate Solutions Caucus is an important, bipartisan venue where members can share ideas and debate the merits of how to best solve the environmental concerns we face as a nation. Sea level rise, carbon emissions, and the overall health of our climate are bipartisan issues and I am encouraged that there are a growing number of people on both sides of the aisle willing to find solutions," Rooney said.
The House caucus has more than 50 members including Florida Democrat U.S. Reps. Charlie Crist and Stephanie Murphy and Florida Republican U.S. Reps. Matt Gaetz, Brian Mast and Bill Posey.
Reach Kevin Derby at kevin.derby@floridadaily.com.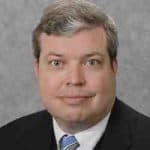 Latest posts by Kevin Derby
(see all)