U.S. Sen. Marco Rubio, R-Fla., is getting ready to run for a third term in the U.S. Senate.
Rubio weighed in this week on the recent election results and insisted he was ready to face the Democrats in 2022.
"Not even a week has gone by since our election and Florida's huge red wave and Democrats have already placed me under attack. Their sights for the next two years will be set on turning Florida blue in 2022. There's a reason my only two enemies are Communist China and the Radical Left. It's because I'm not afraid to speak out against them and their radical schemes to ruin our country. I'm ready for this fight and I welcome it," Rubio noted.
After winning the Senate seat in 2010, Rubio shifted his attention to a presidential bid in 2016 though he lost in the Republican primaries, including in Florida, to Donald Trump. At the last minute, Rubio declared for a second Senate term, chasing away most of the Republican candidates who had lined up to replace him. Rubio easily dispatched businessman Carlos Beruff in the primary, taking more than 70 percent, and bested then U.S. Rep. Patrick Murphy, D-Fla., in the general election, taking 52 percent while 44 percent went for the Democrat.
So far, no major candidate has emerged to challenge Rubio in 2022 though buzz is building that U.S. Rep. Val Demings, D-Fla., could run against him. Former U.S. Rep. David Jolly, R-Fla., who briefly ran for the Senate in 2016 before bowing out when Rubio opted for a second term, could run as an independent.
Current candidates include educator Piotr Blass who is running for the Republican nomination and business people Carlos Barberena and Grace Granda who are both running with no party affiliation.
Reach Kevin Derby at kevin.derby@floridadaily.com.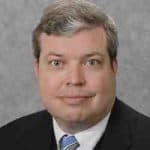 Latest posts by Kevin Derby
(see all)