U.S. Sen. Marco Rubio, R-Fla., who sits on the U.S. Senate Foreign Relations and the Select Intelligence Committees, toured the Czech Republic, Poland, Turkey and the United Kingdom to oversee federal programs last week
Rubio was joined by U.S. Sen. Jerry Moran, R-Kansas, and U.S. Sen. John Thune, R-SD.
"I was honored to join a group of Senate colleagues on an official visit to meet with U.S. and foreign government officials, including members of the U.S. military serving overseas," Rubio said on Friday. "During our trip we also met with Radio Free Europe/Radio Liberty's leadership, and I am thankful for their dedication to advancing the truth and promoting freedom of the press across Europe and Central Asia. I also had a productive meeting with Prime Minister Johnson's Chief of Staff, Eddie Lister, to discuss the importance of our historic bilateral ties.
"Jeanette and I were especially honored to meet with many of our brave men and women in uniform stationed abroad," Rubio continued. "Touring the NATO Allied Land Command Headquarters in Turkey was a reminder of the importance of U.S. membership in NATO. The transatlantic alliance remains more critical than ever as we work together to counter Russia's malign activities in Europe and in our own hemisphere. And lastly, it was a somber experience to visit Auschwitz, the death camp that killed over a million people. While we honor the victims and reflect on one of humanity's darkest hours, we must recommit to fighting antisemitism and other forms of hate if 'Never Again' is to have real meaning."
Rubio met with Czech Senator Pavel Fischer; Maj. Gen. Andrew Rohling, the U.S. Army's deputy commanding general in Europe; Army troops stationed at Powidz Logistics and Aviation Hub in Poland; and American business leaders in Poland. Rubio also toured Auschwitz and Birkenau and the NATO Allied Land Command Headquarters in Izmir, Turkey.
Reach Kevin Derby at kevin.derby@floridadaily.com.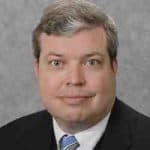 Latest posts by Kevin Derby
(see all)