With growing concerns about the safety of Peng Shuai, a tennis player from China who accused a top Communist leader of sexual assault, members of the Florida congressional delegation are weighing on the matter.
At the end of last week, U.S. Rep. Michael Waltz, R-Fla., teamed up with U.S. Rep. Michael McCaul, R-Texas, the top Republican on the U.S. House Foreign Affairs Committee, to send a letter to Chinese Amb. Qin Gang.
"The letter demands an investigation into Peng's allegations and condemns the CCP for its censorship of human rights abuses," Waltz's office noted. "Peng has not been seen for two weeks since coming forward with allegations of sexual assault against former Vice Premier of the People's Republic of China, Zhang Gaoli."
"The Chinese Communist Party has a long history of silencing its people, oppressing athletes, and coercing sports organizations at home and abroad," said Waltz. "I, along with Rep. McCaul, am deeply concerned about the wellbeing of Peng Shuai and the weaponization of censorship we continue to see from the CCP. That's why we are demanding a transparent investigation into Peng's claims, proof of her whereabouts, and her immediate release."
"The Chinese Communist Party has disappeared Peng Shuai, and is issuing false statements in her name because they know her story is a threat to their regime," said McCaul. "It's another reminder that their insecurity and cruelty knows no bounds. Peng should be freed and spared from further abuse by the CCP."
U.S. Sen. Marco Rubio, R-Fla., also weighed in on the matter and urged the upcoming Winter Olympics be removed from China.
"Peng Shuai's disappearance is just the latest in a long list of immoral and inhumane actions committed by the Chinese Communist Party," Rubio said. "This is a regime that routinely disappears dissidents, uses slave labor to fuel its economy, and commits genocide. It is time for the world to recognize the regime for what it is and hold Xi Jinping to account.
"That includes the International Olympic Committee (IOC), which pledged to 'remain neutral on all global political issues,'" Rubio continued. "But the IOC's mission includes 'the protection of athletes from all forms of harassment and abuse.' It is time for the IOC to relocate the Games, even if that means postponing them, and treat the Chinese Communist Party like the evil, abusive regime that it is."
The IOC held a video call with the tennis player this past weekend and insisted she was doing well.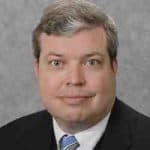 Latest posts by Kevin Derby
(see all)