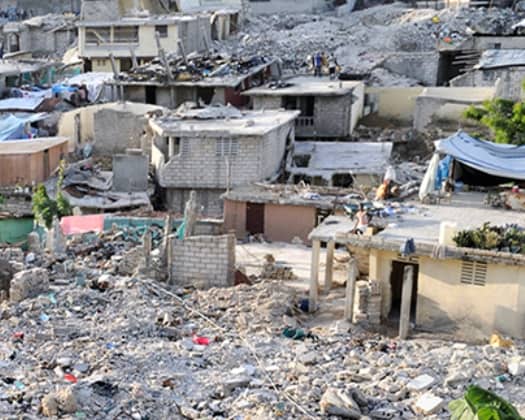 Two Florida Republicans on Capitol Hill–U.S. Sen. Marco Rubio and U.S. Rep. Michael Waltz–joined U.S. Sen. Ben Cardin, D-Mary., and U.S. Rep. Hakeem Jeffries, D-NY, in bringing out a proposal "to assess and accelerate progress in Haiti after the catastrophic January 2010 earthquake, which killed more than 220,000 people, injured 300,000, destroyed 115,000 homes, and displaced 1.5 million Haitians."
Cardin introduced the "Haiti Development, Accountability and Institutional Transparency Initiative Act" on Tuesday with Rubio as a co-sponsor. Jeffries brought out the bill in the U.S. House on Tuesday with Waltz as a co-sponsor.
"Although the eyes of the world largely have turned away, Haiti has continued to struggle to recover from the devastating earthquake of a decade ago. Its government and economy are rife with uncertainty and corruption, while everyday life for many of its citizens remains a constant struggle," Cardin said. "I am particularly concerned with reports of grave human rights abuses that must be fully investigated to bring those responsible to justice."
"Having seen firsthand the devastation caused by Haiti's 2010 earthquake, I'm proud to join this bicameral and bipartisan effort to ensure we shine a light on human rights violations, corruption, governance and the rule of law in Haiti," Rubio said. "We must remain firm in our continued commitment to Haiti having free, fair, and democratic elections."
"Haiti is home to a resilient and entrepreneurial people and has tremendous potential to thrive as a free and fair democracy. However, it faces—and has faced—severe challenges in the wake of natural disasters, food insecurity, the coronavirus pandemic and political instability," said Jeffries. "I am proud to reintroduce this bipartisan legislation with Representative Waltz and Senators Cardin and Rubio to upgrade the U.S. foreign assistance strategy to Haiti. We will always stand with our neighbor in the Western Hemisphere and the Haitian people as they fight for a self-governing, democratic and prosperous nation."
"For far too long, Haiti has been crippled by poverty, natural disasters, political instability, and corruption. The American people, along with the Haitian-American community, have generously supported Haiti's efforts to rebuild and recover," said Waltz. "I'm honored to stand with Rep. Jeffries in his steadfast dedication to promote transparency within Haitian humanitarian assistance programs to ensure that this vital aid is focused on improving the welfare of the Haitian people."
The bill "requires the U.S. Secretary of State to prioritize the protection of human rights and anti-corruption efforts in Haiti by fostering strong relationships with independent civil society groups, and by supporting the efforts of the Haitian government to identify persons involved in human rights violations and significant acts of corruption in Haiti and hold them accountable for their actions" and "requires a State Department briefing on the November 13, 2018 attack in the Port-au-Prince neighborhood of La Saline and its aftermath, including an examination of any links between the massacre and mass protests that occurred concurrently in the country."
The bill would also have the State Department report on American efforts to help security and democratic efforts in Haiti.
Cardin's bill was sent to the U.S. Senate Foreign Relations Committee on Tuesday. Jeffries' bill was sent to the U.S. House Foreign Affairs Committee.
Reach Kevin Derby at kevin.derby@floridadaily.com.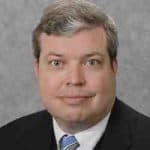 Latest posts by Kevin Derby
(see all)