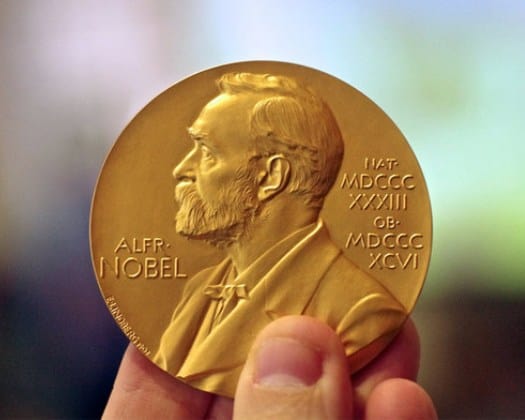 U.S. Sen. Marco Rubio, R-Fla., nominated pro-democracy activists in Hong Kong for the Nobel Peace Prize.
Rubio and U.S. Rep. James McGovern, D-Mass., who both lead the bipartisan and bicameral Congressional-Executive Commission on China (CECC), sent a letter to the Nobel Peace Prize Committee nominating the pro-democracy movement of Hong Kong for the 2020 Nobel Peace Prize.
Other signers include CECC commissioners U.S. Sens. Steve Daines, R-Mont., Jeff Merkley, D-Oreg., and Todd Young, R-Ind., and U.S. Reps. Tom Malinowski, D-NJ, Chris Smith, R-NJ, and Thomas Suozzi, D-NY.
The full text of the letter is below.
Dear Chair Reiss-Andersen and Members of the Nobel Peace Prize Committee:
We, the undersigned members of the United States Congress, respectfully nominate the pro-democracy movement of Hong Kong to receive the 2020 Nobel Peace Prize in recognition of their efforts to protect Hong Kong's autonomy, human rights, and the rule of law as guaranteed in the Sino-British Declaration and Hong Kong's Basic Law.
The pro-democracy movement of Hong Kong has inspired the world as countless and often anonymous individuals risked their lives, their health, their jobs, and their education to support a better future for Hong Kong. They have demonstrated civic courage, extraordinary leadership, and an unwavering commitment to a free and democratic Hong Kong that upholds the rule of law and fundamental human rights and freedom.
In March 2019, a series of large-scale, pro-democracy protests began in Hong Kong in opposition to a proposed extradition bill that would have put anyone in Hong Kong at risk of extradition to mainland China, where arbitrary detention, lack of due process, torture, and other serious human rights abuses are well documented. The protest on June 16, 2019, included over two million participants out of a total population of approximately 7.5 million people living in Hong Kong, making it one of the largest mass protests in history.
The protesters represent a broad spectrum of Hong Kong society – students, children, retirees, women, teachers, flight attendants, bankers, lawyers, social workers, entrepreneurs, medical professionals, airport staff, migrant domestic workers, and civil servants. The entire city is engaged in a movement both unique and inspiring in its size, scope, and creativity. The protesters are savvy and have used peaceful and innovative methods of expression including art, music, lasers, projections on buildings, and joining hands across Hong Kong.
The pro-democracy movement made five reasonable demands of the Hong Kong government: 1) withdraw the extradition bill; 2) conduct an independent inquiry into the police violence; 3) drop charges against all arrested protesters; 4) retract the characterization of the June protests as "riots"; and 5) the use of universal suffrage to elect the chief executive and legislative council members.
Instead of a pursuing political dialogue and negotiation, the Hong Kong government implemented a crackdown on peaceful protests and used excessive and unnecessary force in contravention of the U.N. Code of Conduct for Law Enforcement Officials and the Basic Principles on the Use of Force and Firearms for Law Enforcement Officers. The U.N. High Commissioner for Human Rights has called for an investigation of these incidents. The U.S. and the U.K. have both suspended the sale of police and crowd control equipment to Hong Kong.
Numerous individuals and organizations have for decades pressed for greater freedoms in Hong Kong, and the current movement is no exception. The pro-democracy movement of the past year has been impressively organized and coherent, yet notably leaderless and flexible. For this reason, rather than highlighting an individual or single organization, we wish to nominate the peaceful Hong Kong pro-democracy movement. This prize would honor the millions of people in Hong Kong whose bravery and determination have inspired the world.
We deeply appreciated the Nobel Committee's past willingness to award the Nobel Peace Prize to Liu Xiaobo in 2010. Liu Xiaobo's unjust imprisonment and ultimately his death is a stark reminder of the sacrifices made by so many people in China who have dared to speak out for their human rights.
We hope that the Nobel Committee will continue to shine a light on those struggling for peace and human rights in China and we believe the pro-democracy movement in Hong Kong is more than deserving of recognition this year.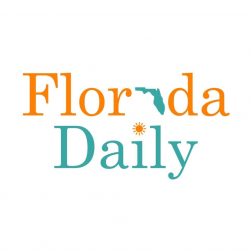 Latest posts by Florida Daily
(see all)