With President Donald Trump and his GOP allies intending to paint the Democrats as socialists and extremists in 2020, U.S. Sen. Marco Rubio, R-Fla., is playing up those themes.
Despite his tense primary battle with Trump back in 2016, Rubio tested out that message this week.
"I didn't think Democrat's extremism could get any worse, but I was wrong," Rubio emailed supporters. "We're only two months into the legislative session and Democrats have already outdone themselves. In the last 60 days, the Left has: encouraged and perpetuated the longest government shutdown in history; voted against legislation to protect infants 'born alive' after an attempted abortion; proposed a radical Green New Deal which would eliminate air travel and cost $5 trillion.
"We're still 20 months away from the next election and if you think Democrats are extreme now, just imagine what they're going to do over the next 20 months," Rubio added, promising to fight " even harder for common sense solutions."
Rubio stressed that Republicans need to "hold the line in the upper chamber" to stop Democrats, insisting their "political stunts in the House" was leading to "preposterous policy proposals."
"Democrats know their environmental socialism and pro-abortion agenda are liberal pipedreams, but they don't care about passing legislation as long as they can distract and obstruct Republicans for the next two years," Rubio insisted. "I'm in the Senate to deliver real solutions that benefit all Americans, but Democrats have no interest in my mission. They'd rather sandbag any proposal from a conservative than compromise."
Rubio focused on that same theme earlier in the week when Senate Democrats blocked a vote on U.S. Sen. Ben Sasse's, R-Neb., "Born-Alive Abortion Survivors Protection Act."
Rubio, who co-sponsored the bill, weighed in on Monday night after enough Senate Democrats blocked cloture on the vote.
"It is unconscionable that protecting innocent, newborn abortion survivors is now a partisan issue," Rubio said. "Every infant that is born alive despite a botched abortion deserves the same proper medical care and treatment that doctors are required to give to other newborns. Today's vote has made it crystal clear to every American that Senate Democrats support the legalization of infanticide and have openly embraced the growing extremism within the Democratic Party."
Kevin Derby can be reached at Kevin.Derby@floridadaily.com.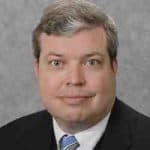 Latest posts by KEVIN DERBY
(see all)