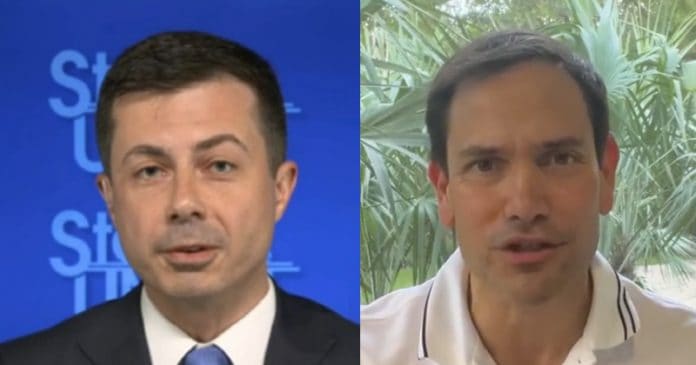 U.S. Sen. Marco Rubio, R-Fla., and U.S. Transportation Sec. Pete Buttigieg are engaging in a war of words over same-sex marriage.
Last week, the U.S. House passed the "Respect for Marriage Act" from U.S. Rep. Jerry Nadler, D-NY, and which "would repeal the Defense of Marriage Act (DOMA), enshrine marriage equality for the purposes of federal law, and provide additional legal protections from individuals seeking to undermine marriage equality at the state level."
With supporters of the bill trying to get 10 Republican senators to back it so it can clear the upper chamber, Rubio has labeled it a "waste of time," drawing fire from Democrats, including U.S. Sen. Tammy Baldwin, D-Wisc., and Buttigieg.
This past week, Buttigieg appeared on CNN's "State of the Union" to talk to Jake Tapper about the bill, saying, "I don't know why this would be hard for a senator or a congressman."
"I don't understand, because such a majority of House Republicans voted no on our marriage on as recently as Tuesday, hours after I was in a room with a lot of them talking about transportation policy, having what I thought were perfectly normal conversations with many of them on that subject, only for them to go around the corner and say that my marriage doesn't deserve to continue," the Transportation secretary said before zeroing in on Rubio.
"If he's got time to fight against Disney, I don't know why he wouldn't have time to help safeguard marriages like mine," Buttigieg said.
Rubio pushed back in a Twitter video in which he responded to Buttigieg's comments.
"Working Americans, of every background, struggle with real problems like gas prices and flight cancellations," Rubio posted on Twitter. "But we have a Transportation secretary who wants us to focus on a fake problem and who went to Harvard but apparently doesn't know the difference between state and federal issues."
Rubio doubled down on that point in the video.
"I'm gonna focus on the real problems," Rubio said. "I'm not gonna focus on the agenda dictated by a bunch of affluent elite liberals, and a bunch of Marxist misfits who sadly today control the agenda of the modern Democratic Party."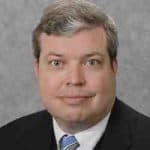 Latest posts by Kevin Derby
(see all)