With the federal government ready to start the latest round of the Paycheck Protection Program (PPP), U.S. Sen. Marco Rubio, R-Fla., insisted it has been a success.
Rubio, who leads the U.S. Senate Small Business and Entrepreneurship Committee, weighed in this week after the U.S. Treasury Department and the U.S. Small Business Administration (SBA) announced they were reopening the PPP.
"The portal for lenders to submit PPP loan applications will reopen for community financial institutions to make First Draw PPP loans on Monday, January 11th and Second Draw PPP loans on Wednesday, January 13th. The portal will be open for all participating lenders shortly thereafter," Rubio's office noted, insisting it has led to "nearly $1 trillion in small business relief, including over $800 billion for PPP during the coronavirus pandemic" and "aided 5.2 million small businesses and saved up to 51 million jobs."
"Help is finally here for American small businesses," Rubio said on Sunday. "The hardest-hit businesses can now receive a second round of PPP, which will cover an expanded list of expenses and provide greater support to weather the second — and, hopefully, the last — wave of the pandemic.
"PPP has saved countless small businesses from closing their doors and saved tens of millions of jobs in the first round," Rubio continued. "I am proud of the improvements we made to the program to ensure PPP can help businesses, including increased assistance to restaurants and the hospitality industry. I appreciate the around-the-clock work of the Treasury Department and the SBA to update the rules of the road and prioritize borrowers in underserved communities."
Rubio's office showcased the following "Second Draw PPP loans and PPP improvements" this week:
Defines eligibility for the PPP second draw as small businesses that have no more than 300 employees and demonstrate at least a 25 percent reduction in gross revenues between comparable quarters in 2019 and 2020.
Allows restaurants, hotels, and other businesses in related services to calculate a higher PPP forgivable loan amount in order to aid industries that have been severely impacted by state and local restrictions.
Expands PPP eligibility for certain 501(c)(6) nonprofits and Destination Marketing Organizations with 300 or fewer employees that do not receive more than 15 percent of their revenue from lobbying.
Affirms the eligibility of churches and religious organizations and prohibits a future administration from making them ineligible.
Expands PPP allowable and forgivable expenses to include supplier costs on existing contracts and purchase orders, including the cost for perishable goods at any time, costs relating to worker protective equipment and adaptive costs, and technology operations expenditures.
Reach Kevin Derby at kevin.derby@floridadaily.com.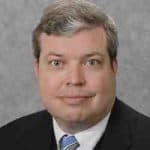 Latest posts by Kevin Derby
(see all)