With Democratic presidential hopeful U.S. Sen. Bernie Sanders, I-Vt.,, continuing to champion democratic socialism, U.S. Sen. Marco Rubio, R-Fla., fired back, insisting it doesn't align with American values.
Continuing his second bid for the Democratic presidential nomination, Sanders offered an in-depth speech on democratic socialism this week in a speech at George Washington University (GWU).
In his speech, Sanders jabbed President Donald Trump, insisting he "believes in corporate socialism for the rich and powerful." Sanders claimed he supports "a democratic socialism that works for the working families of this country."
Rubio fired back on Wednesday, making his case against democratic socialism.
"Democratic socialism is quickly becoming a trendy phrase in American politics," Rubio said. "But why has it become so popular among some? Because it allows the radical left to ignore the incredibly destructive history of socialism.
"The promises are very familiar: a universal basic income, free college, government-run healthcare, a guaranteed government job for everyone," Rubio continued. "There's just one problem: democratic socialism is incompatible with our American values. Democratic socialism hasn't worked anywhere in the world and in fact there are people living in America today who came here because democratic socialism destroyed the economies of their countries.
"There's no doubt that our public policies must change to better reflect our values of dignified work, strong families, and thriving communities. But democratic socialism — that will never be the answer," Rubio said in conclusion.
Both Rubio and Sanders ran for president in 2016. Rubio bowed out of the Republican presidential primary after being beaten by Trump in his home state of Florida. While he took 39 percent of delegates at the Democratic National Convention, Sanders had thrown his support to primary rival Hillary Clinton a month before though he had won 23 contests before endorsing her.
Reach Kevin Derby at kevin.derby@floridadaily.com.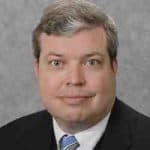 Latest posts by Kevin Derby
(see all)